Twitter's CEO Linda Yaccarino defends her platform's changes, as expected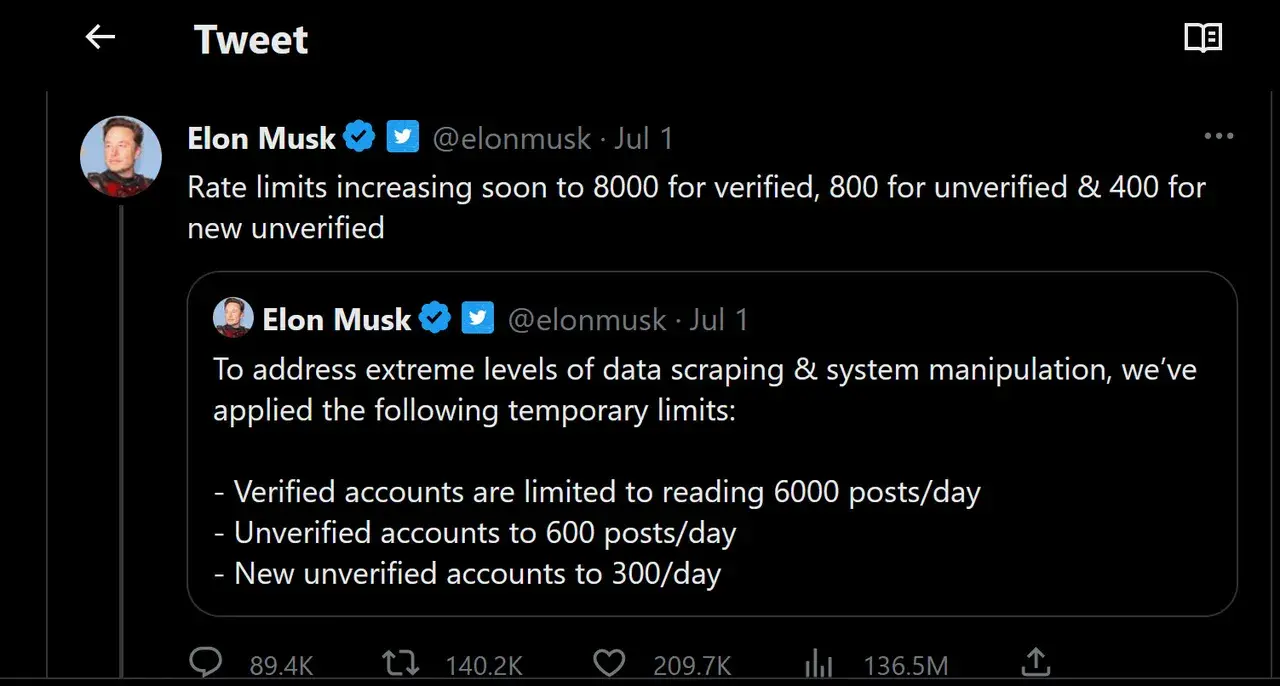 We know that Twitter has been acquired by Elon Musk since last year and while everything was not going great at the platform as new changes were announced and people were laid off, it was seen late last week that a big change was made to the platform and rate limits were applied for verified and non-verified users as to a fixed number of tweets they can see in 24 hours. Now, we know that no one is liking this change and while verified and paid users are getting 10x the benefit of normal users, it is a bit too less for them as well.
Apart from that, Musk appointed a new Twitter CEO as well because he was not able to dedicate his time to his other companies. The new Twitter CEO, Linda Yaccarino, now defends her platform's changes and says that the limits to viewing tweets are needed. In an extremely poetic manner, Linda tweets that "When you have a mission like Twitter — you need to make big moves to keep strengthening the platform. This work is meaningful and on-going". Obviously, we didn't expect anything different from Linda as the Twitter CEO as the first role for any CEO is to defend his/her platform against criticism.
Having said that, we feel that the tone in which Elon and Linda are explaining these changes is very authoritarian and it feels like the users are being taken for granted. Because of the fact that Twitter enjoys a very elite audience consisting of politicians, celebrities, and famous personalities on the platform and big trends start on the platform first.
A new statement from Twitter read out, "Currently, the restrictions affect a small percentage of people using the platform, and we will provide an update when the work is complete. As it relates to our customers, effects on advertising have been minimal," justifying these actions as part of its efforts to stop bots scrapping the platform, they added that "While this work will never be done, we're all deeply committed to making Twitter a better place for everyone. At times, even for a brief moment, you must slow down to speed up. We appreciate your patience."