Twitter updates features like video replies & other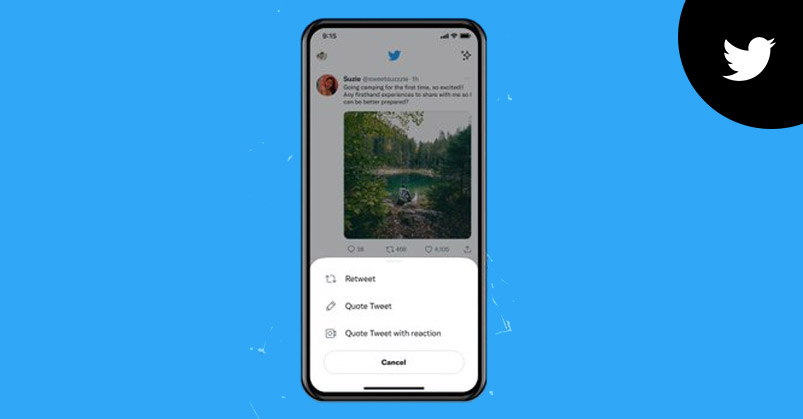 Updates that came up to Twitter this week constitute new ways of reacting. Also, composing the tweets. It will feature video replies to all the tweets. Many of these to be still in the Juvenile stage yet to be successful once they come upon the world stage.
The new feature consists; Twitter reaction videos, a new composing bar, a Topic tag bar, and an efficient way to share the Twitter communities.
Twitter reaction video will feature Tweet takes. These will serve as alternatives to quote tweeting. Twitter brings in this feature from Tiktok's video replies. Also, it aims to function in a similar way. These are recently tested on iOS. A member of the Twitter Product Team, Sam Haveson, shares an example to Twitter users.
With an increased audience on Tiktok, social media platforms like Instagram and Twitter are using their strategies. YouTube also came up with the shorts feature.
Twitter rolls out the New Tweet composer bar to iOS users. It will give efficient in-line access. The bar appears directly above the bottom navigation menu. It will also replace the big blue button with a '+' sign. And they can easily comment on tweets via video replies.
Cody Elam, a Twitter user researcher, shares his view on the new feature. He also states," From our research, many people tell us that it's hard to Tweet." One of the problems we hear about is that the mechanics of Tweeting make it difficult to get started as a new user."
Elam goes on to explain that new users are not accustomed to tweeting. It is the reason why Twitter is bringing in the text box feature. Twitter aims to encourage people to tweet with these features.
Matt Navarra spots the Topics Tag bar feature. This will allow the user to choose the topic of their interest.
Lastly, Twitter is introducing a way to share communities with followers on iOS. It aims to attract more people to various communities.
Users can simply navigate to the community page and just share. It will also help in opening up the pathway to a wider audience.