Twitter blue for business update with a square profile image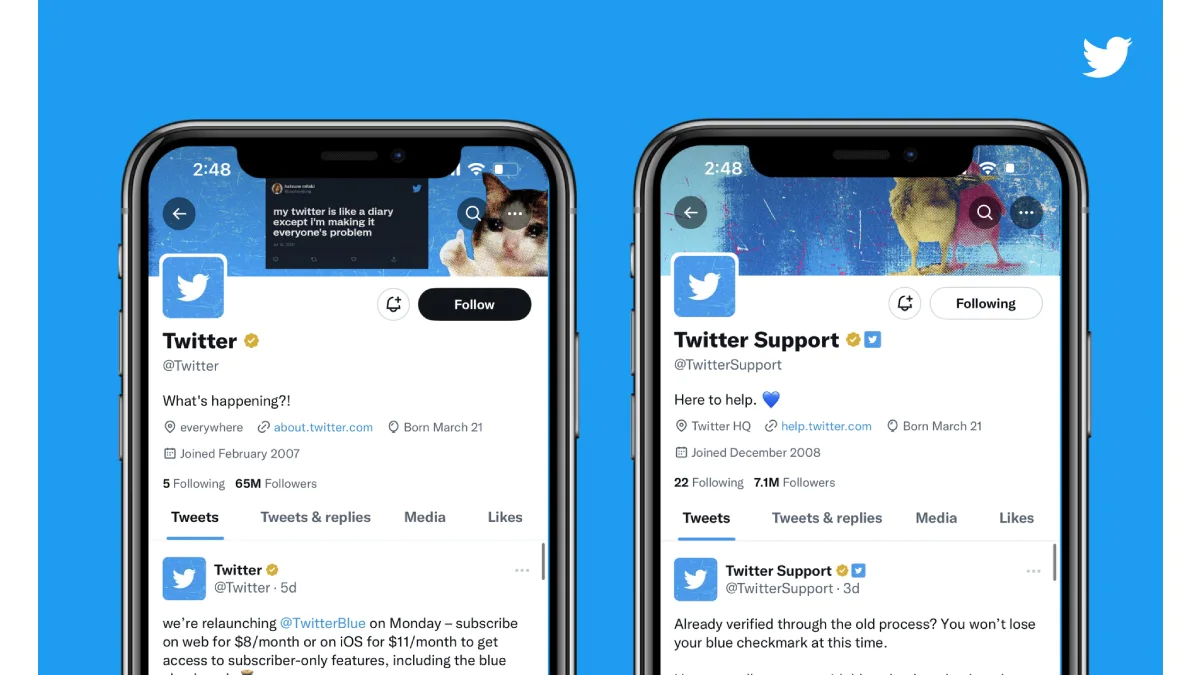 Twitter announced its new 'blue for business' update. It is an updated version of the blue tick to distinguish between personal and business accounts. The update will offer a golden tick on the verified business account. Furthermore, the profile picture of the business account will be square.
The 'blue for business' also allows owners to link affiliate accounts with their business accounts. The affiliate account, like an employee account, when linked to the business account, a badge will appear next to the verified badge.
A small tweeter badge that will convey a person's association with a particular business. In the statement announcing the 'blue for business', Tweet also told the purpose and specification of the update.
They say that tweeters allow you to make a community in your organization. On Twitter, a business can affiliate with its leadership, support handles, brands, teams, or employees. Furthermore, the business can also affiliate with sports team players, journalists, or movie characters.
The parent account will link to all its affiliates as per the list provided by the parent account. They will announce the details related to the project and subscription prices later with the update.
Experts suggest that it is a new way for the tweeter to sell subscripts. Although if your brand is at risk of impersonation, verifying the account with attached affiliates can come in handy.
The new blue for business model can be very useful to the business. The actual value to avail of the facility isn't disclosed by the company yet. Without knowing the full extent of the services, it's difficult to guess the subscription charges.
The services are highly focused on brand marketing. Affiliating with different sports persons and celebrities can boost followers and increase traffic.
The program is in its testing phase, with tweeter piloting the blue program with selected accounts. The company is planning to release the update next year, along with subscription prices and details.