Taylor Swift accused of attending New York Jets game for SEO purposes: Report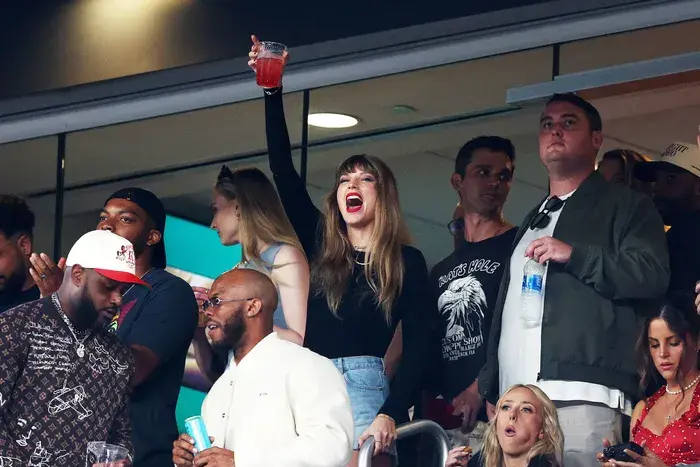 We know that the world is a very very very interesting place and we can't get enough of how everything works and it is quite fascinating when you sit back and think about all of it in your free time. Have you ever thought that someone could just attend a game in order to divert the attention of people from a similar incident in the search engines. Well, we are talking about Taylor Swift who has been accused of misusing her private jets and contributing a lot to the pollution that has been caused around the world and being unapologetic about it as well. Rather than trying to reduce the use of private jets, Taylor Swift might have done something truly unbelievable if reports are true.
It is said that Taylor Swift is possibly dating a New York Jets' Travis Kelce and she went on Sunday to watch his game at the stadium. Now, this would be perfectly normal in isolation but the fact that her private jets emission story was doing the rounds a lot on Google has prompted some to suggest that she did this on purpose. You know how the Google Search results work right? If you searched for "Taylor Swift Jets" prior to her attendance at the game, you would have found stories about the emissions caused by her private jets and how many trips she has taken so far.
HOWEVER, now that she has attended the Jets' game at the stadium, you will see all the stories about her attendance at the game on the first page of Google when you search the same term "Taylor Swift Jets" because of the extremely close resemblance to the two events. It is possible that Taylor Swift's PR team chose the Jets game just for the sake of SEO and linked her up with Travis Kelce just to connect the dots. If they didn't show that the two were dating, her attendance at the game for no reason would have been obvious for PR so it is very clever that they linked the two of them up and it is now worth noting how this all pans out.