SEMRush forced to 'pause' its Guest Post Service after controversy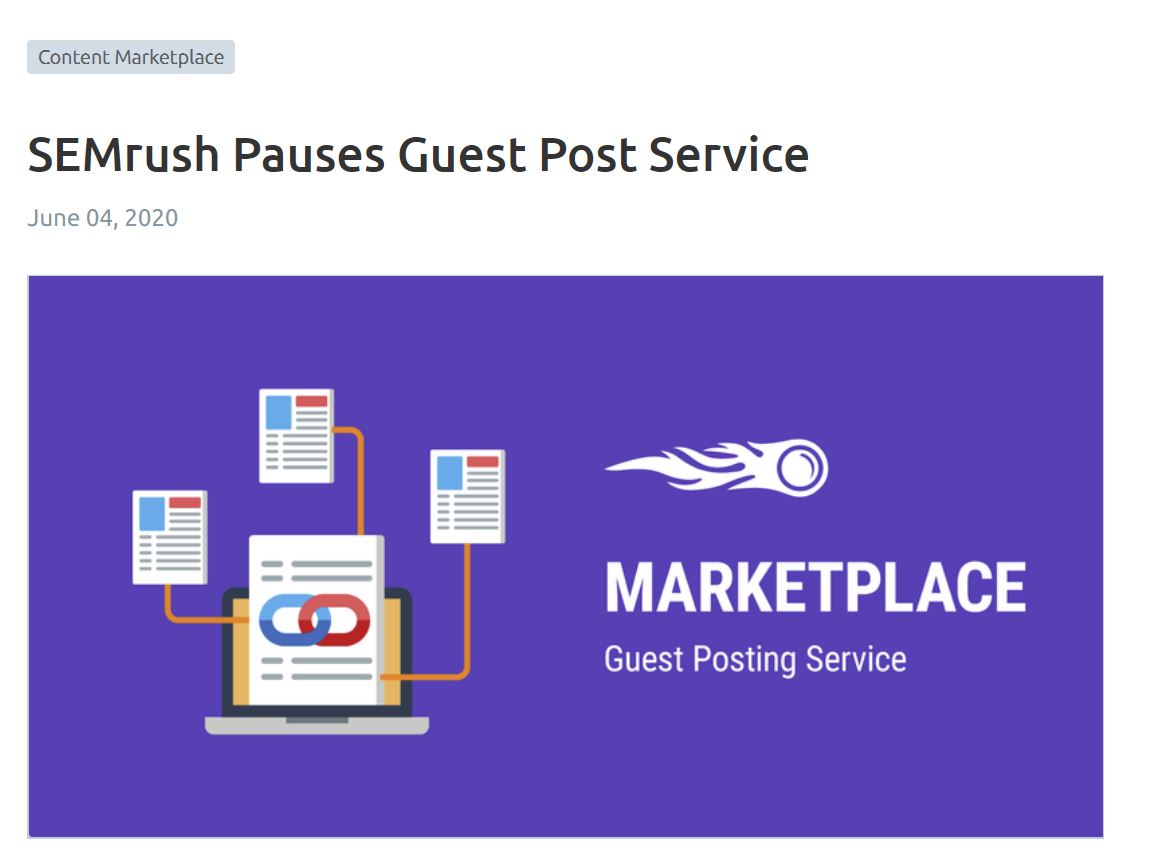 Yesterday, we published a report where it was seen that SEMRush had launched a new service under its marketplace platform where it was starting to sell guest posting services for its clients and while everything was going fine, this came to the notice of Google's John Mueller thanks to someone asking for his comment on the matter. The people said that SEMRush is now selling links which is what guest posting is all about because you share your links in the article to get a backlink to your site. SEMRush claimed that it is not paying publishers for this guest post but did claim to give them traffic.
However, Google's John Mueller said that this would be counted as web spam and manual action is very likely against such type of articles. SEMRush maintained that they are not selling links but just taking money for the content. But it seems like the company realized that this is risky because of Google's comment regarding manual action which would also hurt their service's reputation. Since this controversy got out of hand and many have discussed this on their forums, SEMRush has issued a statement on the same.
And the company has also done what was expected which is to "pause" their guest post service. However, the company says that this decision was taken because of the "volume of orders received and our commitment to excellence" as well as the negative comments on social media regarding their service accusing them of "selling links".
They do say that this is not against Google's search engine terms of service but do say that they themselves have "flagged potential pitfalls ourselves with research" which is in reference to SEMRush flagging a site which bough guest post service from their marketplace only. SEMRush says that all the orders it has received so far will get a "Refund".