Reddit Talk is coming as the Clubhouse Competitor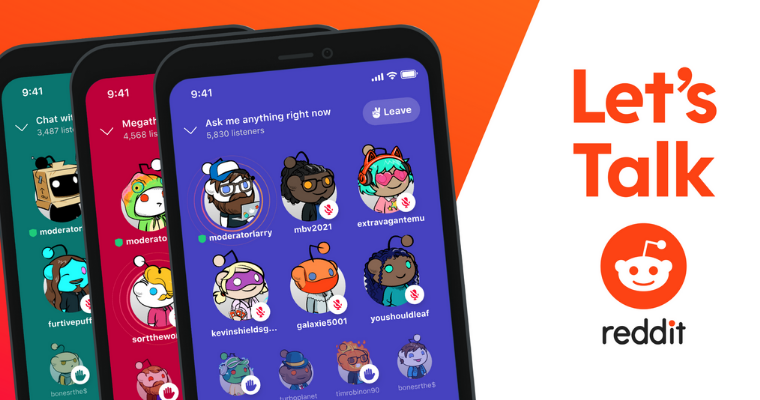 Reddit today came up with the announcement of their competitor to Clubhouse in live discussion groups with voice. Reddit didn't come up with the announcement of the launch date. However, it is moving quite fast towards the launch date of Reddit Talk while inviting the moderators to join the waitlist.
Clubhouse house is a voice social media platform. Despite impersonally communicating along with strangers with text, it offers a more relaxed way of communicating via voice. The Clubhouse is now limited to Apple devices. However, Facebook and Reddit are highly going to be agonistic with OS.
With the entry of both Reddit and Facebook, the current limitation of Clubhouse is making it vulnerable. It can become this year's version of MySpace in case it is not moving to embrace the wide community.
Reddit Talk is now in its early testing period. When the tests are going to have their launch, any of the moderators are going to be able to start a talk. The non-moderator level of the Redditors will be able to listen to it via an Android or an iOS device.
As soon as the test works out properly, Reddit is going to allow the Reddit moderators to invite others. More interestingly, the announcement of Reddit didn't mention any Windows devices. Possibly it is indicating that it is going to work as a mobile product for this time.
Reddit is about to unveil the Talk system, which is aiming to have various ways for the Redditors. They are going to be able to communicate and share using their voice. To begin along with the Reddit Talk, it is going to exist within the individual communities. At first, only a moderator is going to be able to start a talk, while the other Redditors can also join the "room" to listen to it. At the same time, they can participate along with emojis.
During the trial period, listeners can raise their hand and get the permit for speaking with a moderator. For improving the user experience, Reddit moderators are going to have full control to set boundaries and rules. This is going to be applicable for each of the listeners in the rooms. Moderators can have full moderation with the powers to mute, remove and invite listeners.