Google Web Stories WordPress plugin comes with the update of embedding capabilities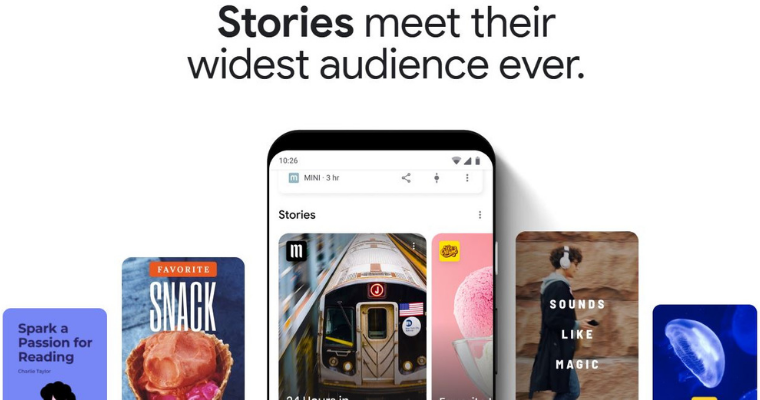 Google comes with its update of the official Google Web Stories plugin for WordPress. It has the ability for embedding the content with the web pages. As the launch of the Web Stories plugin is offering robust creation tools, users still were using their own method.
WordPress site owners can now opt for creating Web Stories and embed them with the same tool. This update is also offering the ability for embedding Web Stories from other sites. Besides, the ease of embedding the plugin update is also making the integration possible for the Web Stories. The theme customization process can be included with the use of Classic Editor.
For embedding the Web Stories with your WordPress web pages, you need to start with inserting the Web Stories block. The block is also going to give the site owners three options for embedding the Web Stories into a blog post:
Selected Stories: It displays a list of handpicked stories.
Latest Stories: It displays most of the recent stories along with filtering and sorting options.
Single story: easy embedding of a single story with its URL.
Site owners are then going to get asked for choosing how they want their Web Stories displayed. The options come in the form of a carousel, grid or list. This new Web Stories block is also going to allow stories for displaying anywhere where the blocks can be used.
The Web Stories WordPress plugin is going to provide a built-in integration. It is going to be available for all the WordPress core default themes. There are several other third party themes that are going to offer Web Stories integration. Also, it can integrate the Neve theme, Astra theme and Newspack theme.
This is going to encourage more site owners for using Web Stories which can be very effective. It is going to diversify the sources for organic traffic. Also, the Google Web Stories that appear in search results are recently on Google Discover.
This is currently going to appear in Google Search & Discover in India, the US, and Brazil. For the site owners who are not sure about adding Web Stories to their content marketing, Helen Pollitt has a guide for you.