Pinterest added 51 million users in just the last year to complete 265 million users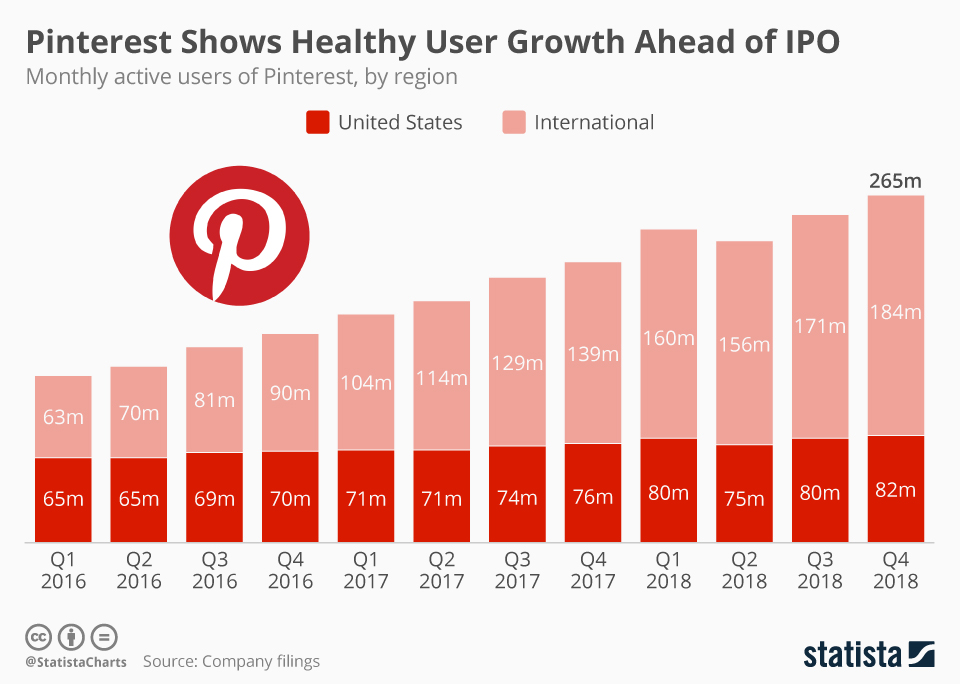 We know that platforms like Facebook, Twitter and Instagram are huge when it comes to the user base. However, we are now seeing a trend were users are going for diversity across platforms as well. The best example we might have of this is Telegram. We know WhatsApp is extremely popular and reliable but Telegram is also gaining users in millions every month.
Now, we have reports about a new platform gaining users massively. The platform we are talking about is Pinterest, an Instagram of sorts. Just in September last year, Pinterest revealed that its platform now has 250 million users. Now, the company has informed that Pinterest's user base has grown up to 265 million. This means that the platform gained 15 million users between September to March.
However, that is not all as we have some more interesting numbers regarding Pinterest's growth. In just the last year, Pinterest added 51 million new users. This is at a time when the company is about to go public with its IPO filing. According to Statista, Pinterest's growth is thanks to the platform's international users growing. As of Q4 2018, Pinterest's user base in the US was 82 million whereas its international user base was 184 million.
On the other hand, Pinterest's US user base in Q1 2016 was 65 million whereas its international user base was 63 million. This shows the growth of Pinterest as a platform outside of the US as well.
"[Pinterest's user numbers place] it ahead of Snapchat, but behind Twitter, Instagram and of course Facebook. As opposed to Twitter and Snapchat however, Pinterest's user base is still growing at a decent pace. In the past year alone, the company added 51 million monthly active users, mainly thanks to strong international growth."
Now, the major user of Pinterest is for shoppers who are looking to see the products similar to Instagram. According to the company's data, 90% of weekly Pinners use the app to make purchase decisions, while 78% of Pinners say content from brands on the platform is helpful.