Microsoft announces its own Grammarly competitor called Microsoft Editor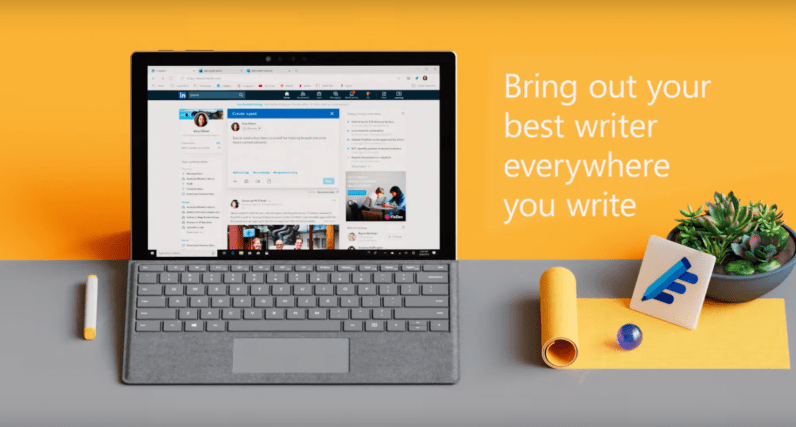 Microsoft is one of the biggest companies around the world due to the huge userbase it holds since it is the company responsible for creating Windows. Now, that is also a big responsibility because the company has to keep on adding features so that it can maintain its old users while adding up new users who might jump from Apple's macOS or Linux to Windows. It has also been noticed that Microsoft's efforts with Windows 10 have been quite successful and many users have been added. Also, the company is looking to boost its sales of Windows 10-powered PCs by the way of ending support for older Windows versions till Windows 7.
We now have a new announcement from Microsoft and this is regarding the other products from Microsoft such as the Office 365 bundle that includes applications such as Word, Excel and Powerpoint. Microsoft just announced that it is launching a product called the Microsoft Editor. This editor will work in the way like Grammarly does. For those who don't know about Grammarly, it is a product which most writers use to spell-check, correct their sentences and reduce typing errors.
According to a report, "Microsoft has had spelling and grammar correction in Word and other Office apps for as long as I can remember, Microsoft Editor doubles down on the feature by offering up AI-powered writing suggestions that go well beyond the usual fare. Moreover, it is available outside of Office apps, as an extension for both Chrome and the new Edge".
The basic idea here is that while the Microsoft Editor will be included in Word, Excel and other apps, it will be available across Windows in apps such as Chrome and Edge to make things better for everyone. This means Microsoft is looking at people who use Google Docs or even those who write posts on LinkedIn, Facebook or Twitter to correct their mistakes.