Google will block Bard's shared chats from being indexed in Search results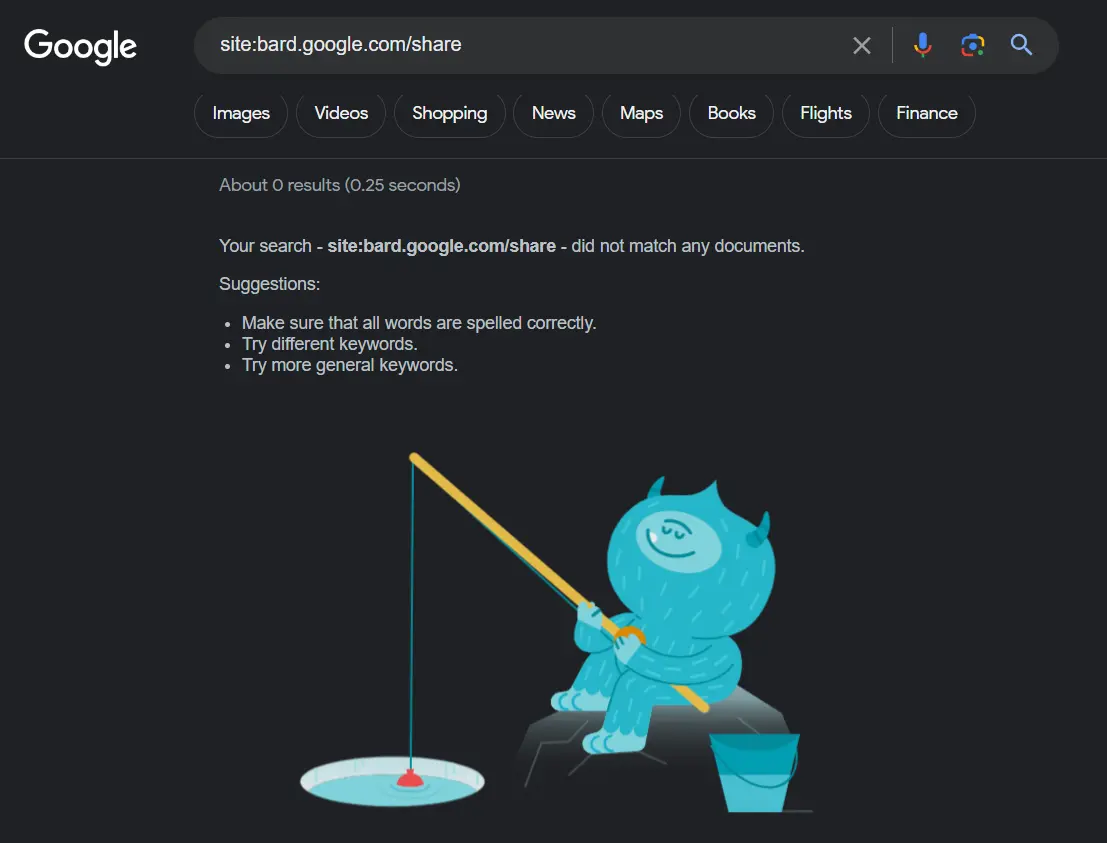 There is a lot going on at Google right now and we are sure that normal people can't keep up with all the things as we are also struggling to keep hold of all the news that are being published with regards to Google. The company first announced an August Core Update last month which took 14-15 days for it to complete but we were not expecting them to release the September Helpful Content Update immediately after that which they did and it just finished rolling out yesterday. Now, we are seeing reports of a mess in Google Search results after the update.
Among all the different search results, there is a specific type of results that are very interesting. Some users reported that they are seeing Bard's shared chats inside Search results which means that these chats from someone's prompts are being indexed as if they are a blog post. Now, we can tell you that Google has confirmed that this is not intentional and they will be removed from the Search results as soon as possible. Also, if you visit the robots.txt file of Bard then you will notice that they have been blocked from being indexed. We are glad that Google took action on this as it wasn't looking good ranking inside Search.
Having said that, we must tell you that these results are not going to be very different from Search Generative Experience when it finally rolls out next year. Because these are results from Bard which is the same that will be used by Google's SGE as well. Google's Search Liason said, "Bard allows people to share chats if they choose. We also don't intend for these shared chats to be indexed by Google Search. We're working on blocking them from being indexed now." We can confirm as of writing this article that the Bard results have been completely removed from the Search results which shows that very prompt action was taken on this matter. However, the fact remains that a lot of spammy sites are still ranking on the first place in search results that need to be removed as well.