Google Web Stories reach its 100K per day milestone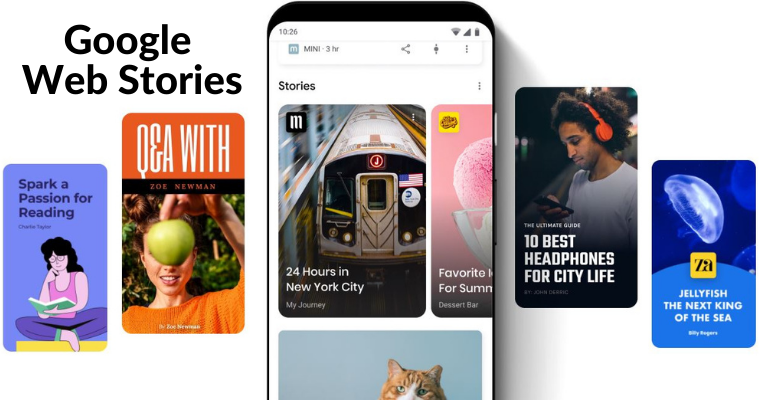 In a report on the Google web stories usage, the company says 100000 new stories are now getting added to the search index. Google's report also includes data on how Web Stories are growing in the form of a content format. At the same time, it also includes five of the insights into what type of content is performing as the strongest.
There are over 20 million Web Stories that are online in total, as the reports say. From October 2020, 6500 new domains have been publishing their first Web Story. However, the report highlights data since October 2020 as an update took place then which brought Web Stories to Google Discover. This update may be a factor that is leading the domains to publish a Web Story for the first time.
Data shows that this content format which brings the Instagram-like short clips to Google Search and Discover, is getting an audience. Millions of users are seeing it and engaging with Google Web Stories each day.
Using the data compilation since the launching of the Web Stories Format, Google has brought together 5 recommendations for creating stories. It will engage the users more. When it comes to the most engagement, the Lifestyle contents are having the highest engagement of any of the verticals. Especially when it contains aspirational imagery and informative info, it gets a larger audience.
Google is pointing out that the lifestyle category is a much beneficial fit for Web Stories. It is more likely because the users can swipe through the store as they are browsing a catalog.
The web stories from the sites of the Arts and Entertainment and Food and Drink verticals get the most impression. The impressions are not always indicative of engagement. But they are more of the sign of which categories people are searching for more than other searchers.
Google reports that on Discover, the users watch an average of 1.7 Stories for each of the stories opened. However, this can vary as per the demographics.