Google is testing Discover feed on desktop with its homepage: Report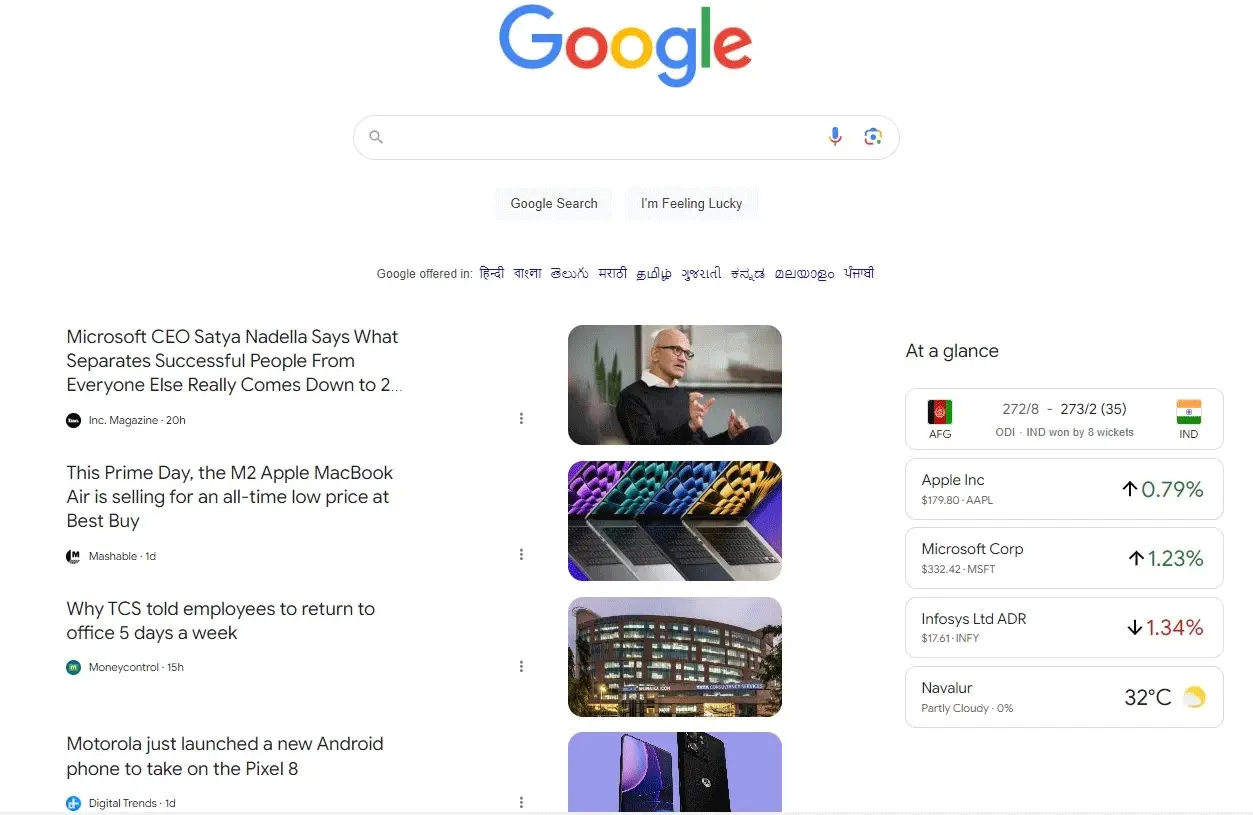 You must be aware that there was a tool named Google Now which would allow you to see website results and different results from searches you have done in a separate tab but we also saw that Google abandoned the Google Now tool and renamed it to Google Discover. It is worth noting that if your website starts ranking in Google Discover feed then it could bring a lot of clicks to the website in just a single day and it is not guaranteed to be visible but every single day but whenever it does, you are in profit.
However, the issue with Google Discover was that it was only available on mobile so far and a lot of people around the world use their desktop for work and use their phone for personal tasks only. This is the reason why its reach was limited to casual users using their phone after their work hours. But it is now seen that Google is testing a way to bring Discover to desktop by showcasing it on the Google Search homepage. We have seen many screenshots so far that show how Google Discover will work on desktop.
"Google spokesperson Lara Levin confirmed the change in a statement given to The Verge, noting that it's an experiment that's currently being run in India" mentions a report by the publication. "Discover could get even more important for publishers" says Glenn Gabe while one publisher says that "The Google Discover Feed desktop homepage test is the return of iGoogle". This is definitely a positive development and we have already seen publishers receiving a lot of traffic in a single day due to this test. While this also means that the Google homepage will no longer be as clean looking as it is right now, this could be a helpful change for people who might get what they are looking for right on the homepage without doiny any search. As we all know, this is a test being done by Google which always has the chance of being shelved at the last moment so we will hold tight until Google announces it officially.