Google gives a preview of the latest Page Speed Report coming to Search Console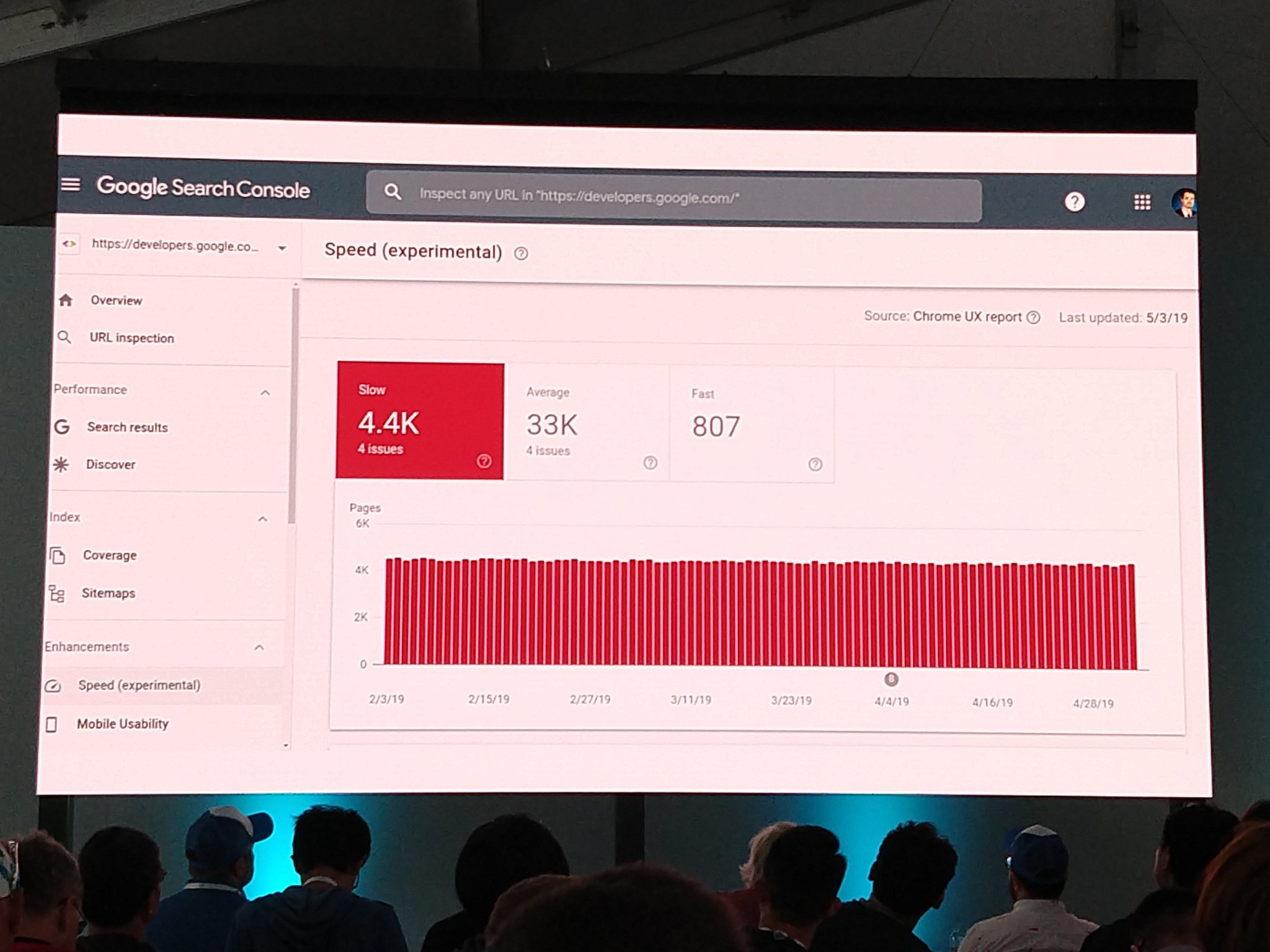 We know that Google does a lot of changes to its products everywhere. Honestly, changes are also done to make the product and its design better. Recently, we have seen that most of the Google products are switching to Material Design which is Google's design language for Android and the Web. As a part of this, we see that most of the major products from Google have been upgraded with Material Design such as Gmail, Google Drive, YouTube and more.
But we also know that Google is not very quick to make changes to platforms related to Search. One among this is the Google Search Console along with Google AdSense and AdWords which are being redesigned too. Although we already knew that a new Page Speed report is coming to Google Search console, we now have our first look at how it works. Google showed this to the audience gathered at the I/O 2019.]
This also shows us the beta version of Google Search Console which is coming soon. In the new dashboard section, we can see Speed which is listed as an experimental feature in the Enhancements section. If you go to that section, you will see the page speed report along with slow, average and fast categories.
This shows which pages of your site are slow, average or fast. Obviously, it is better to have a majority of your pages in average or fast category to have a good page speed score.
It also shows you the potential issues that you have with your site. Google showed this demo with the Google Developers site' page speed report. And it showed 4 potential issues which would slow the site down.
If you are a website owner or developer and want to see page speed report in Google Search console, you can already sign up for the beta version. Once you enrol yourself, you will get early access to its beta version.