Facebook introduces a Collage Making App, E.gg, to let users design their webpages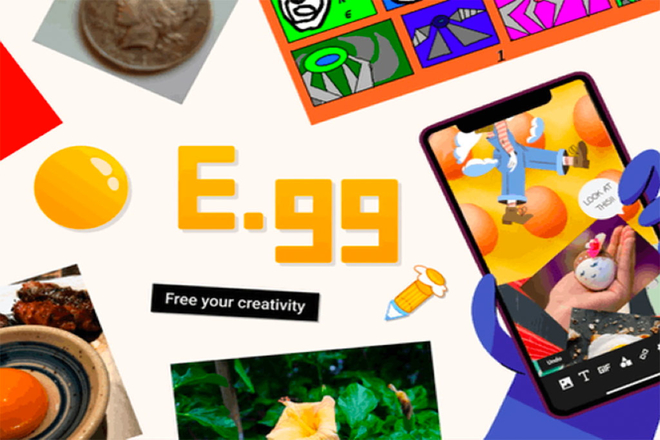 Facebook has recently released its experimental E.gg app. Facebook is making the application as "a platform for freeform creative expression." which is currently only available in the US. The application is available for download via the Apple App store as the collage making app for only iOS users.
According to Facebook, the E.gg will give its users to relive the nostalgia of the old internet times. Therefore, it is going to add an extra wing to their creativity. Users can easily curate the webpages on their mobile, and they will be able to share them on the web.
In a company's blog, Facebook said that "With E.gg, you can curate images, gifs, shapes, and text onto freeform canvases to express who you are and what you love."
Moreover, the post also said that the users who used the beta version of the app have created pages for recipes, fan pages, tributes, guides, collages, and profiles using the E.gg.
To start with the app, users need to choose their URL. It will be followed by image fitting, text, and GIF. Besides, there are also many other interactive materials available on E.gg's freeform canvases. These things they can finally share on the web after experimenting.
With the creation of the unique URL, people who do not have the E.gg app installed on their phone will be able to view the creations.
The collage making app lets the users browse through the creations of other users. It helps them choose intrinsic elements if they find it desirable. The application is an experimental one and will go through some changes from time to time. The New Product Experimentation (NPE) team of Facebook created this app.
The E.gg team launched their beta version in July, urging the users to use this for creating something new and attractive to express their innovations. Besides, the about page of the E.gg comes with more insight about the version of the app.
As it says, the creator's got immensely involved in creating a "weird and enlivening bazaar of manically blinking GIFs, passionate guestbook entries [and] personal web pages." Though the team went through the nostalgic look, they didn't intend to create the 90s throwback look.