Apple's Safari browser will now block Google Analytics data collection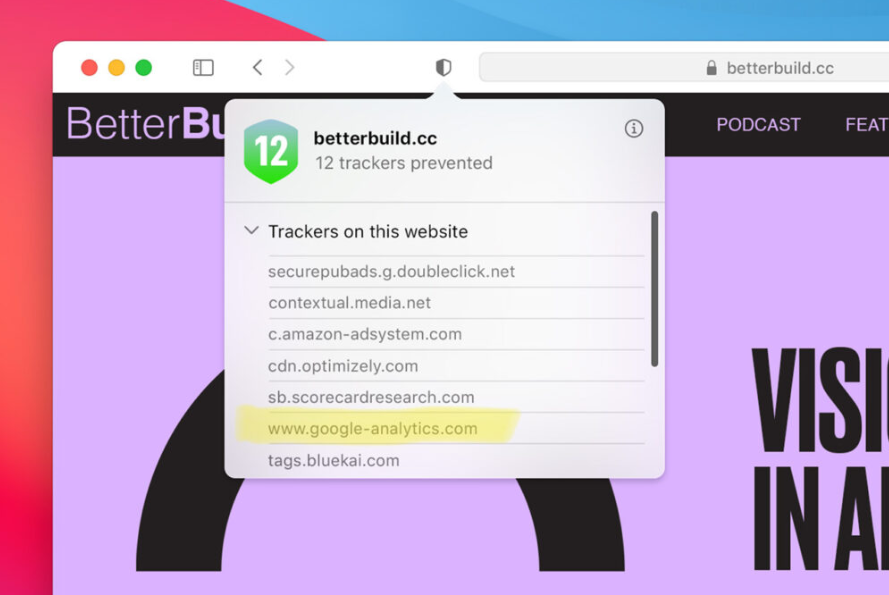 Earlier this week, Apple's biggest event in its history was held which was the World Wide Developer Conference that the company holds every year. The reason why this year was different was due to the fact that it was online-only and the other factor was its announcement of switch from Intel-based CPUs to ARM-based CPUs also called "Apple Silicon".
But the company showed its latest version of macOS with a redesign that also had some features added to the Safari browser. For those who are using a Safari browser and are concerned about privacy and tracking, this would come as a big win for you that Apple has started to block trackers inside their own browser.
However, this would not be good news for marketers and people who rely on tracking to observe user behaviour and targetted ads are served to them. Because it is now known that Safari will block Google Analytics from collecting data inside their Safari browser. This will come with the latest macOS update that also updates the Safari browser. This latest version of macOS which is macOS 11 Big Sur will launch this fall while its public beta will be available from next month.
From the press release and the image attached to showcase what trackers it is blocking, we can clearly see that Google Analytics has been blocked along with other such trackers that serve ads to the users based on their behaviour. However, there is an argument made by experts on Twitter that Safari might not be blocking GA even though it shows the same in its screenshot because
"When the Safari screenshot from #WWDC says "http://google-analytics.com was prevented…" it likely refers to the fact that ITP flagged that domain as a cross-site tracker and restricts its access to third-party storage. NOT that it actually "blocks GA"".