Adobe acquires rival Figma in a $20 Billion deal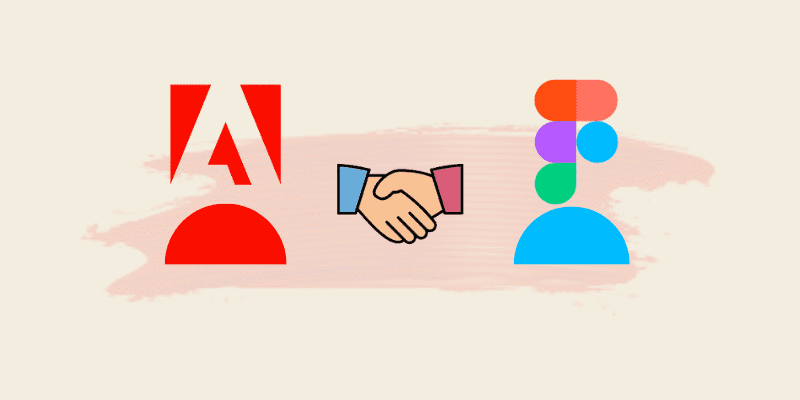 Company takeovers and business expansion are the ladders of corporate success. In one such instance, Adobe buys Figma. The multimedia software products maker company, Adobe, buys Figma for $20 billion.
The deal will eventually expand the portfolio of collaboration tools for Adobe. The announcement came at the same time as the quarterly earnings report. Adobe makes several announcements on Tuesday. Adobe informs that it is going to buy the online collaborative design software company Figma.
The deal is worth $20 billion in cash and stock. This deal will open many prospects for Adobe. The deal will also expand Adobe's collaboration. The company seeks to capture market share in remote or hybrid work areas.
This collaboration promises to boost diversity in the market. Adobe and Figma will together reimagine the future of creativity and productivity. This will boost creativity on the web and advance product design.
The collaboration will also inspire the global communities of creators, designers, and developers. The company will accelerate growth in the market. A fast-growing market opportunity and capabilities to drive significant value for customers, shareholders, and the industry is what will follow this collaboration.
Figma is a cloud-based design software company. The company has been running since 2012. Figma directly competes with XD. It works to allow collaboration in real-time.
The collaboration benefits the buyer in terms of web capabilities. This area was troublesome for the company in the past. However, Figma will continue to operate free for educational use.
The company will operate freely shortly. Both companies are optimistic about the collaboration. Even the market is hopeful.
The company will integrate its imaging, photography, illustration, and other services. Services like video, 3D, and font capabilities will also become a part of the Figma platform. Adobe's USB is organic innovation and inorganic acquisitions. Hence the combination of Adobe and Figma will be transformational.
This collaboration will also see Adobe and Figma coming together for the first time. In the deal, the market expects a lot of revolutions around the corner.