WordPress.com adds a new method of monetization for website owners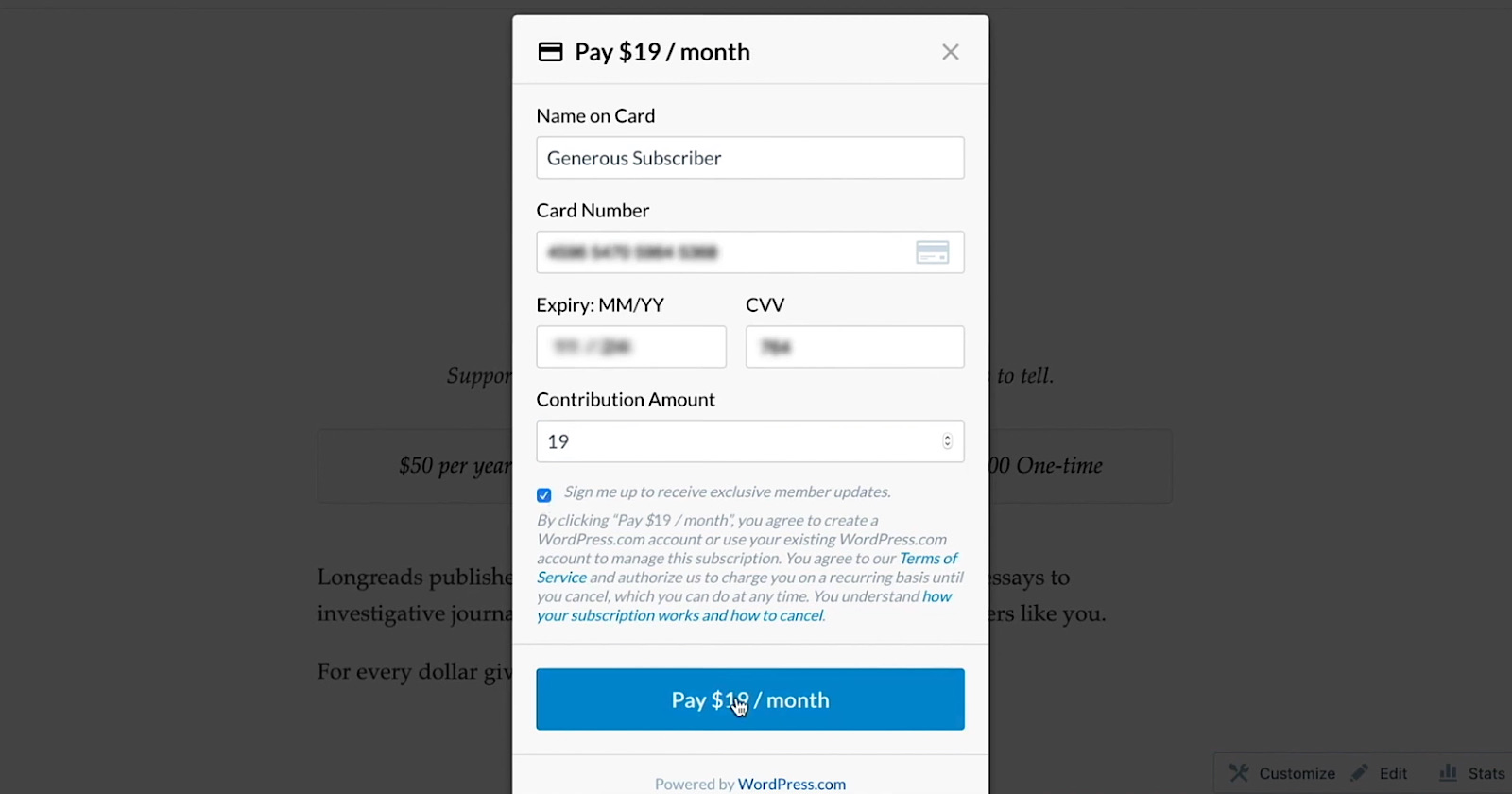 You must have heard about the best CMS or content management system in the world which is WordPress. Basically, WordPress is an open-source platform where you can create your website on top of it for free. However, the company which developed WordPress named Automattic has also developed a commercial version of WordPress which is WordPress.com. So while you can download WordPress for free from WordPress.org, you can get plans from its .com website as well where you get everything set up and you just need to pay the monthly fees.
Now, we know that there is the traditional way of earning money from WordPress which is to show ads from different ad networks such as Google AdSense, Media.net and others. However, there are other methods for earning money from your website too such as paid advertising, partnerships, and WordPress.com has now added a new method of monetizing your website.
This new method is named as "recurring payments" feature and it is exactly what you understand from the name. Basically, you can now let your readers or supporters pay a recurring monthly payment to you by adding them as payees. As per the announcement, WordPress.com says that you can now "Let your followers support you with periodic, scheduled payments. Charge for your weekly newsletter, accept monthly donations, sell yearly access to exclusive content — and do it all with an automated payment system."
With the addition of this recurring payments feature, you can accept regularly-scheduled payments from the website itself. You can also offer subscriptions, memberships, donations as well as other means for people to support the cause. On top of that, you can integrate Stripe payments on your site so that people can pay you and feel safe about the method of payment as well. However, you need to note that both Stripe and WordPress will collect fees on the payments you get which will vary from 3% and 2-8% respectively.