Twitter will have publicly documented guidelines for its revamped verification system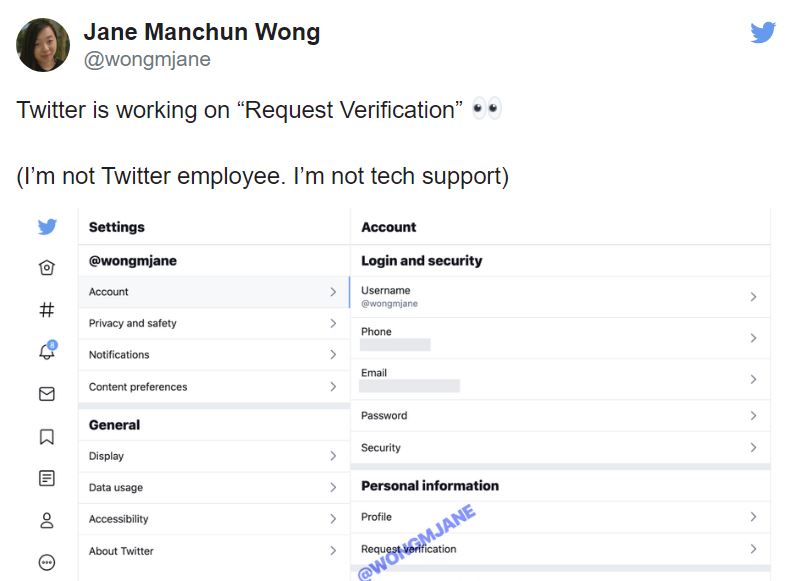 We have seen that the public requests for Twitter verification have been closed for quite some time now because of the reports regarding its abuse and other reasons as well. This was mainly due to the verified accounts getting into crypto scams as well as luring people into buying products. But now that we have had a fair share of time between the closing of verification requests and now, it looks like the public verification system is coming back. As per security researcher Wong M Jane who finds features companies are working on for a living, she has revealed that the "request verification" might be coming back.
After the feature was spotted by Jane, Twitter spoke to TechCrunch about this report and said that it is indeed coming back. The company added that "This time around, Twitter will also publicly document what qualifies a Twitter user to be verified. The hope is that with more clarity and transparency around the process, people will understand why the company makes the choices it does".
It will be the first time that Twitter will have publicly available guidelines for verification on the platform means that there is a clear understanding of how a person can get verified and get the famous blue tick next to their name. While Twitter did not reveal when this rollout will take place, it said that the things are being worked upon since the public verification was closed.
There is also no word from Twitter as to how we will see the company implement their new guidelines and who would be able to apply for verification. But it is to be noted that Twitter gives verification to those who it thinks need to be identified and have importance rather than "famous celebrities" which everyone thinks it is for.