Instagram officially starts testing Direct Messages on the web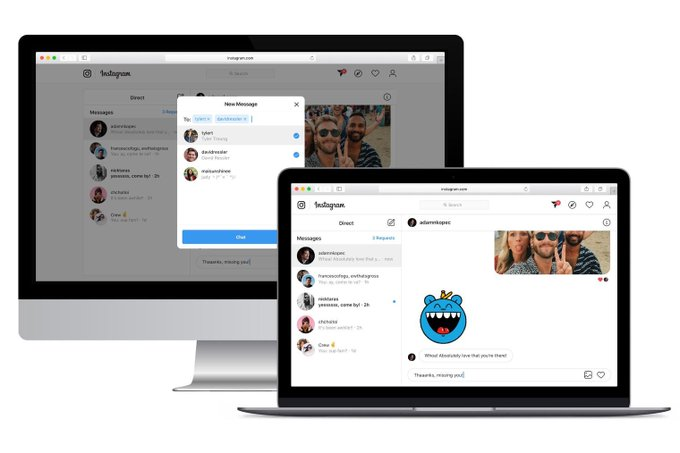 One of the most annoying things about using a platform which is limited to desktop or mobile-only is that you can use it across devices. Basically, we are using an app such as WhatsApp on our mobile and we want to use it on Desktop as a standalone app, we cannot do so. While we do have WhatsApp web, it still requires you to keep your phone connected to the internet which is annoying. Now, WhatsApp says that this is because of the privacy reasons and user security.
However, one of the most popular platforms named Instagram is also half baked on the web. At the moment, we do not have an ability to reply to or even see the direct messages we receive on Instagram. Now, we don't know why Instagram has not added this very basic functionality inside its desktop site just yet. But we have an official confirmation from them that the direct messages feature is coming to Instagram for Web.
Here is the official word from Instagram on this testing: "DMs, but make them desktop. We're currently testing Direct messaging on the web, so you can read and reply to your messages from wherever you are". Now, we can see that the screenshots show that Instagram's web app is currently having the functionality of these direct messages. Now, we don't know if the functionality will be available on Windows and Chrome too but we believe that it should be the case.
Also, a leak shows that the Instagram Direct for Desktop is similar to Messenger where we have three columns, first one for the list of contacts, the second one for the messages and the third one being more options for the contacts. Now, we know that Instagram has also released a "Threads" app for messaging but it is also mobile-only.