Instagram finally adds DM Access to its desktop version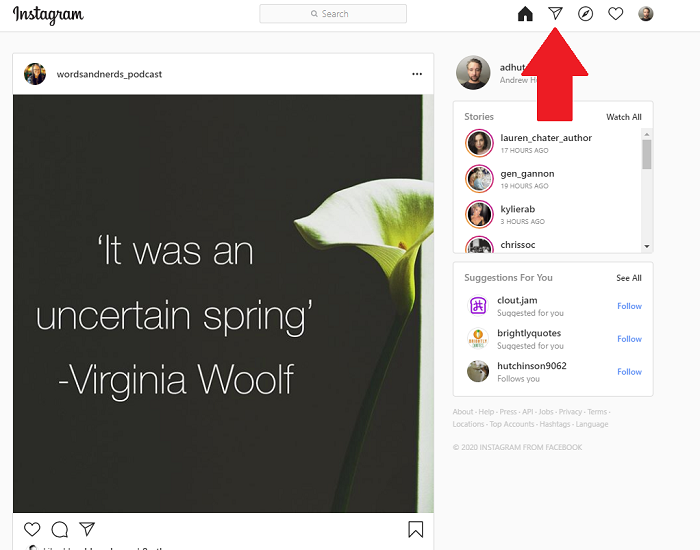 One of the most-awaited features on social media has been the inclusion of direct messages on Instagram for Desktop which will be available on the website as well as its desktop apps. We have seen that Instagram was not adding this feature for some reason meaning that people who wanted to chat with their Instagram friends from their desktop couldn't do so. But finally, the day has come where Instagram has added the DM version on the top meaning that it is available on the website as well as the desktop version of the Instagram app.
It is revealed that Instagram was testing this feature to be included for more than a year and it has finally been deemed as safe for users meaning that the feature went live for everyone. Also known is that It'll also have benefits for social media managers – now, you'll be able to conduct all of your Instagram activities via desktop, including posting (through Creator Studio) and managing DMs. On the other hand, it is known that creating Stories on a desktop is still not available meaning that you will not be able to post screenshots or go live from your PC's webcam but you can do so easily vias mobile.
Also, the addition of Instagram DMs on the desktop will make Instagram's messaging tools more widely accessible, as not all users are able to access the platform via the app. People in regions where network access is limited, or where data plans are restrictive, could benefit from being able to connect to their DMs on an alternate platform. Now, it also falls in line with Facebook's plan to integrate its messaging tools since WhatsApp and Facebook Messenger were already available on Desktop and now Instagram is also available. However, WhatsApp Web still requires your mobile to be constantly connected.