Google will start to show image licensing information besides results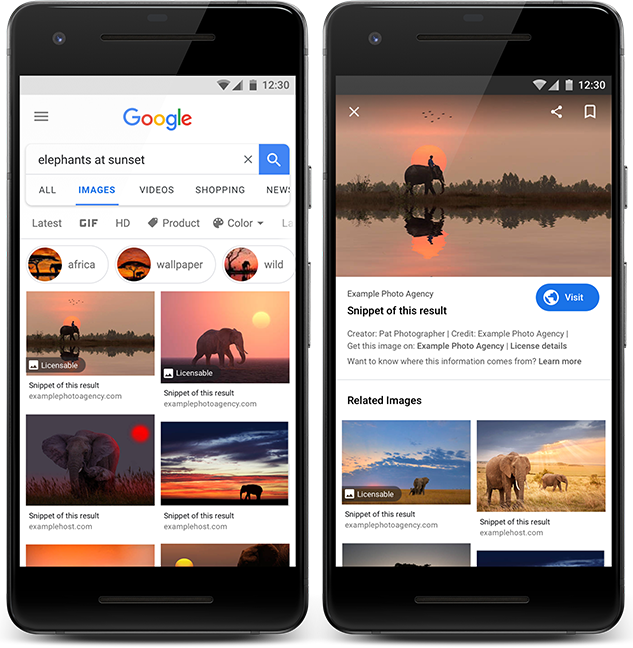 You might have seen a recent report that we published regarding a new type of link building tactic. This tactic involves emailing people to say that a particular image belongs to them and that they should give a proper backlink or face legal issues. Now, we know that those who don't know the original owner of that image would give a backlink without investigating further.
However, we have cases where the scammers are telling the image's owner to give a link back which is what caught them red-handed. Since Google's John Mueller said that he would like to investigate this and see what Google can do, we now have action. Now, I am not saying that this is because of the recent tweets as this might be on the cards for Google for a long time.
Having said that, Google has just revealed that they will start to show image licensing information below the image results inside search. This means that you will now see who the owner of a particular image is, right from Google Search. Also, Google will show that a particular image is "licensable" which means you can purchase rights to that image.
On clicking how to license the image, you will be taken to the website where you can buy the image's license. What this change will do is open up opportunities for image licensing websites as people who are willing to buy images but don't know from where they can do so will become more aware of it.
As per Search Engine Journal's report, this is how the new Google Image Licensing feature will work:
1. A URL to a page that describes the license governing an image's use.
2. A URL to a page that describes where the user can find information on how to license that image.