Google shares information on page title update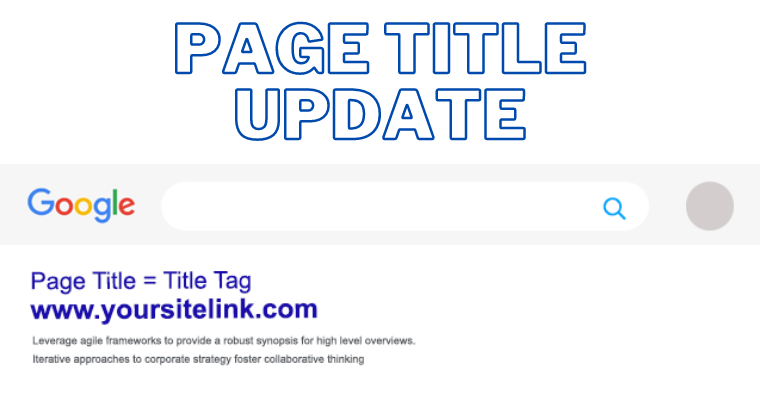 Google has revealed some of the new information on its page title update. It has further explained why it replaced some of the titles while keeping the others.
Google rolled out its page title update last month. It has replaced less pass than 20% of titles in SERP. Google has added those texts that appear to be more relevant to the query.
Since the beginning of the rollout, Google has refined its system to generate page titles. Now it has some additional guidance for everyone.
The original title on web pages will be used more frequently as per the refinement to the page title update. The original title elements are now having the user up to 87% of the time rather than the 80% from the first time of rolling out.
Google will now replace its title in SERPs in the case when it fails to describe a page well. This has been going on since 2012. This new update is taking this move a step forward.
The new system of Google can detect half-empty titles. It can improve the title by just displaying the site name. Then it can adjust the titles with the addition of information that is available on the page.
As a page title becomes obsolete, Google will detect it to make some of the adjustments. Sometimes titles just do not reflect properly what a page is all about. Google may modify all those titles to enable it to reflect the subject matter of the page.
The micro-boilerplate title refers to the one that includes a boilerplate element within the subset of the page on site. Google detects these titles and adjusts them.
Google offered some guidance to site owners regarding all the refinements done on the page title update. Also, Google uses the titles most of the time. Thus the page owners need to focus better on writing good titles. Google might go on with its page title system even further after this current update.