Google extends Shopify partnership, adds ways to shop from screenshots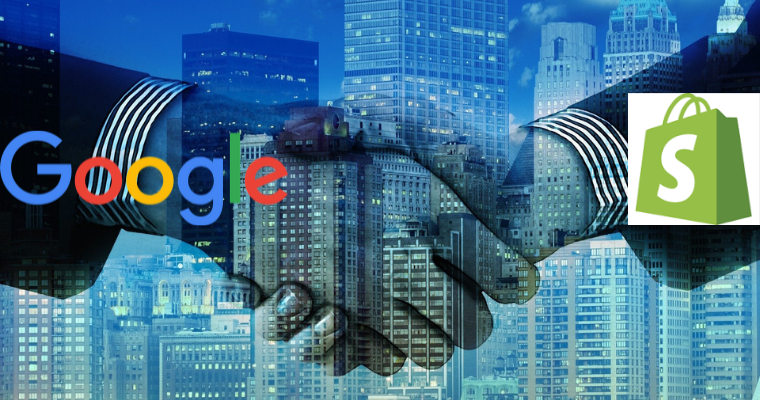 Google goes for expanding its partnership with Shopify. It introduces a much-simplified process for all 1.7M merchants for their product listing along with this Shopify Partnership.
Google is also enhancing its eCommerce experience with better ways to shop. It also includes the ability to find out the product depicted in the screenshots. To help out the eCommerce stores and to get discovered, Google is expanding along with the Shopify Partnership.
With this expansion comes a much simpler process to get the products featured in Google. According to the company, it will be done with "just a few clicks."
This new collaboration with Shopify enables the merchants to get visibility for the high-intent consumers. It will also help them discover in Google Search, YouTube, Google Images, Shopping, etc. All the retailers who sell products with Shopify will be able to use Google's Free shopping listings. This initiative had its launch over a year ago during the starting of the pandemic.
Since the elimination of the fees, Google says that it has seen at least a 70% increase in the size of its product catalog. Also, there is an 80% increase in the merchants. With all the data from Google Shopping, the company can now develop the next highlight form I/O. It is the Shopping Graph.
At Google i/O, the company has shared the details regarding the new technology. It is using the Shopping Graph. The Shopping Graph works as a real-time dataset for the products, inventory, and for merchants. It helps in connecting users with 24Billion listings. Also, it helps them to find out products which are available to buy.
With a deep understanding of the products, it allows Google to help the users to find products in better ways. However, they can now use the searching of products within images. Google's new shopping feature helps in identifying and finding the products. It lets the users look for products within the screenshot in Google Photos. Using this feature is easier with a screenshot. Look for the new option "search inside screenshot".
Therefore, it is definitely a great way to boost more product finding and better sales for the retailers. For the eCommerce store owners, it becomes worthwhile to test the feather and optimize the products for Google Lens searches.