Google announces the end of How-to rich results for desktop and mobile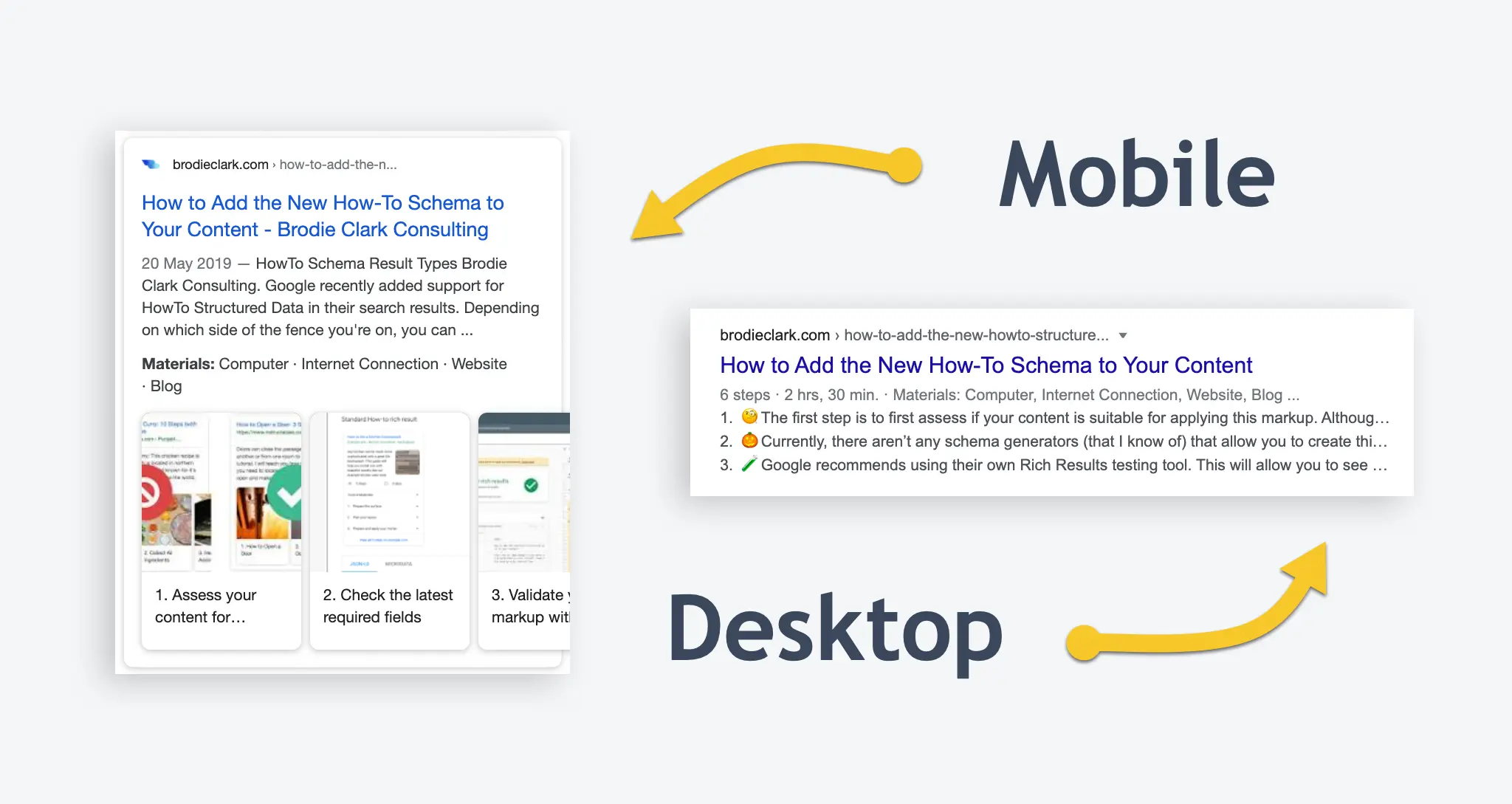 We know that Google makes a lot of changes to its products as we have noticed that a lot of Google products are announced, released and discontinued after a few years as well. But this is not the same with Google's search engine as we see that the changes made to Search usually stick. This is also because the stakes are quite high for Google to just announce a change and then discard it as its revenue mostly depends on its Search platform. However, we are here to tell you that Google has announced the end of road for one of its features in Search which is known as How-to rich results which is basically a list of options that you get beneath your website or article inside search, both on desktop and mobile.
A report from SearchEngineJournal reveals that Google has"completely removed the How-To Rich Results. The schema for it can still be used but there will be no benefit in the search results from using it. The reason given for removing the How-To rich results is that this is a part of simplifying the search results pages". If you are an SEO and used the HowTo Schema in order to show how-to rich results for your website or your client's then you can safely stop using it now as the results themselves are discarded now.
Google's official statement posted on its blog reads, "Continuing our efforts to simplify Google's search results, we're extending the How-to change to desktop as well. As of September 13, Google Search no longer shows How-to rich results on desktop, which means this result type is now deprecated. This change will be visible in the metrics for the How-to search appearance in the performance report and in the number of impressions reported in the How-to enhancement reports. Since How-to results no longer appear in Google Search, we will be dropping the How-to search appearance, rich result report, and support in the Rich results test in 30 days. To allow time for adjusting your API calls, support for How-to in the Search Console API will be removed in 180 days."