Facebook's redesigned website will be launched soon for all users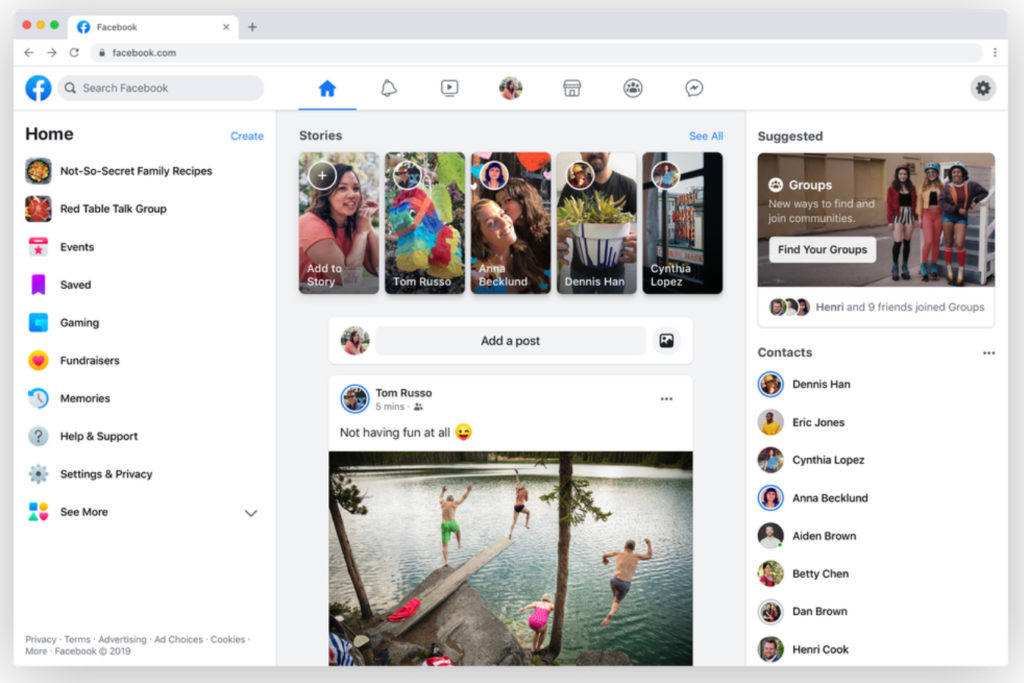 Last year, we saw a big announcement from Facebook that they are going to redesign their apps on Android and iOS as well as launched a newly redesigned website for showing off at its developer conference. However, that announcement was in the middle of last year and we have spent six months and more since then. While the Facebook app for Android and iOS have received their said redesign, we are yet to see the Facebook.com website get a redesign as promised. We also understand that it is hard for Facebook to roll out this new design since billions of users will get affected.
Now that we feel that enough time has passed and Facebook might have done enough of testing, the company reveals that it is ready to launch its new website. As far as the report is concerned, we will see the new website's design rolling out to all users very soon. Also, Facebook will notify users that are getting the new design via a prompt that their website's look has changed.
Also, we are in 2020 which means that dark mode is one of the dominant factors in any website or app's design since we have AMOLED displays and it also helps in saving battery life. Having said that, Facebook's new website will also have a dark mode and light mode. We can also say that Facebook's new design is inspired by Twitter's new website design as we will have Mobile app-like navigation menu. Apart from that, there will be a Clean design with 3 columns instead of 4 and we will also have Facebook Stories front and centre so that no one can miss it and the engagement for Facebook stories will be increased. It is also observed from beta testers who are using this new website that it is only a design change and won't change how Facebook works.