Facebook Pay rolled out in the US to let users pay inside the app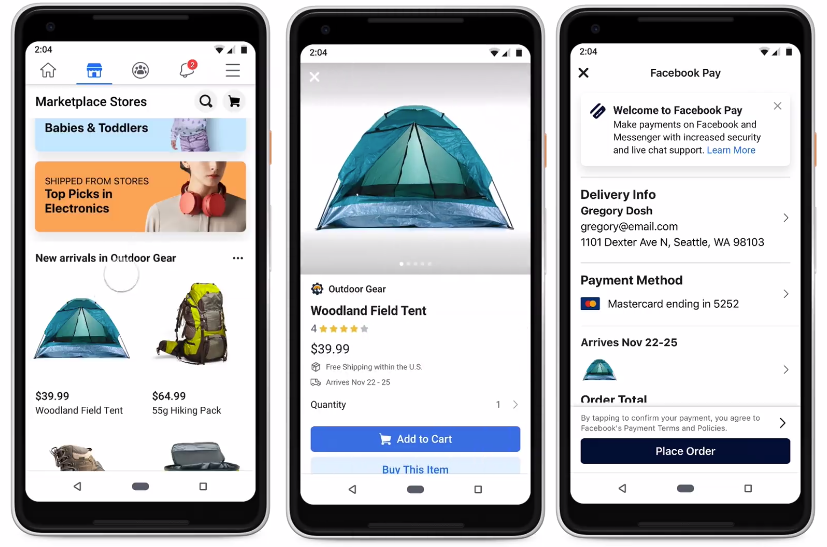 We have seen that the major companies in the world of social media are all going towards one segment: FinTech. Basically, FinTech stands for finance technology which means that the companies are either starting to lend money or making users pay and receive money on their apps. For this reason, Apple released the Apple Card earlier this year which is a way to purchase products and get incentives and rewards. Apart from that, there are payment platforms such as Google Pay, Apple Pay and others which let users pay and receive money without needing to go outside and use physical modes of payment.
Now, the latest one to enter this segment is Facebook as it rolls out its Facebook Pay service to users in the US. Yes, this rollout of Facebook Pay comes after Facebook-owned WhatsApp was testing its WhatsApp Pay from quite some time in India and other parts of the world. Now, you should not expect anything crazy from Facebook Pay as it is similar to other apps in functionality. However, the advantage of Facebook Pay is that it is easier now for Facebook users to exchange money.
Interestingly, Facebook says that its Facebook Pay will make it easier for purchasing "products on Facebook, Instagram, WhatsApp and Messenger". What is interesting here is the fact that we already have WhatsApp Pay and ability to send money inside Messenger but it looks like Facebook wants to make Facebook Pay the uniform platform across all the apps and services it owns.
Also with the launch of Facebook Pay, we can say that the company is that much closer to becoming an e-commerce platform because it showcases how you can buy products on Facebook and pay with Facebook Pay in a matter of seconds. But we can say that Facebook Pay will be under scrutiny since the company has not been able to provide security for its users and users might not feel confident of entering their financial data on the app.