YouTube's new RPM metric will let creators know their monetization performance better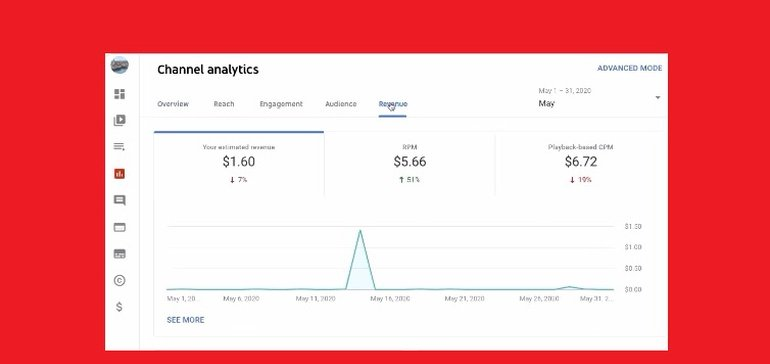 If you are a website owner and using Google Adsense for monetizing the same, you would know that there is a metric known as RPM which is revenue per mille (impressions). This metric tells you the amount of money that you are likely to make for a million impressions on ads placed on your website.
Now, we know that even though YouTube uses Adsense for monetizing people's videos but they did not give a similar metric so far. However, that has changed now as Google has started providing an RPM metric for creators for their YouTube videos as well.
The one major change that this will do for the creators is that it will let creators know how they are earning from YouTube and what is working for them and what is not. This is definitely not going to increase their revenue or no one was getting hurt since the metric was not available but a channel's performance can be measured much better with RPM metric.
Google says that "To help creators better track their revenue rate, we're launching RPM, a new creator-focused metric in YouTube Analytics that shows how much a creator earned per 1,000 views. RPM is the most holistic way to analyze your performance".
While Google says that this metric will give creators an idea of how much they are making per 1000 views, it is a metric known as "revenue per mille". Having said that, we have seen YouTube revenues for creators have gone down drastically and that creators are completing about the same recently.
According to one research, advertisers have stopped their campaigns or have cut their spending due to the Coronavirus and most of these budget caps have been seen by advertisers in the travel, tourism and aviation sector which have been affected the most for obvious reasons.