A major change to search engine indexing is IndexNow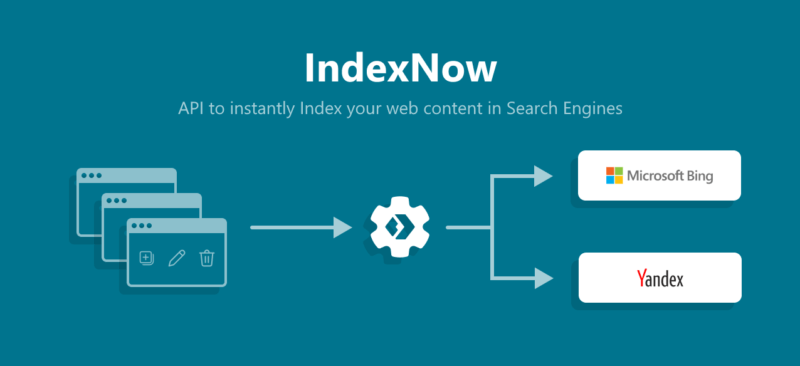 Microsoft has recently announced IndexNow. It is a major evolution on how all the search engines can discover and index their content. IndexNow is an open-source one, and it is open to all kinds of participating search engines.
As content gets published or updated on a website, IndexNow will notify all the participating search engines. It will further reduce the time for indexing.
The IndexNow sharing within the search engines will start in November 2021. There is a limit of 10000 URLs per day.
The IndexNow protocol is now open for all search engines with a significant presence in one market.
There are also two ways for search engines to obtain web page data- pull and push.
The pull is, as a search engine crawler visits a site to request web pages. Then it pulls the data from the webserver. This is how the search engines used to work traditionally.
It will further benefit the publishers. They will no longer have to wait for search engines to crawl and discover their content.
Search engines will know about it instantly and will visit the site to fetch all the new and updated pages.
Microsoft has created IndexNow. Also, this protocol is now open-source and open for all the search engines to take part.
As one search engine gets notified with an update or a change of web page, all the participant search engines will get the notification.
IndexNow further benefits its publishers as it will reduce crawling demands on the server. Search engines will not need to conduct their exploratory crawls to check if there is an update in the web page or not. It will reduce the time of indexing.
Reducing the server load will help the server to perform quite optimally without any added burden of redundant serving for the web page. It will also benefit from the reduction of energy demands for indexing. However, it will help to reduce global warming.