25% people click on the first Google search results as per a study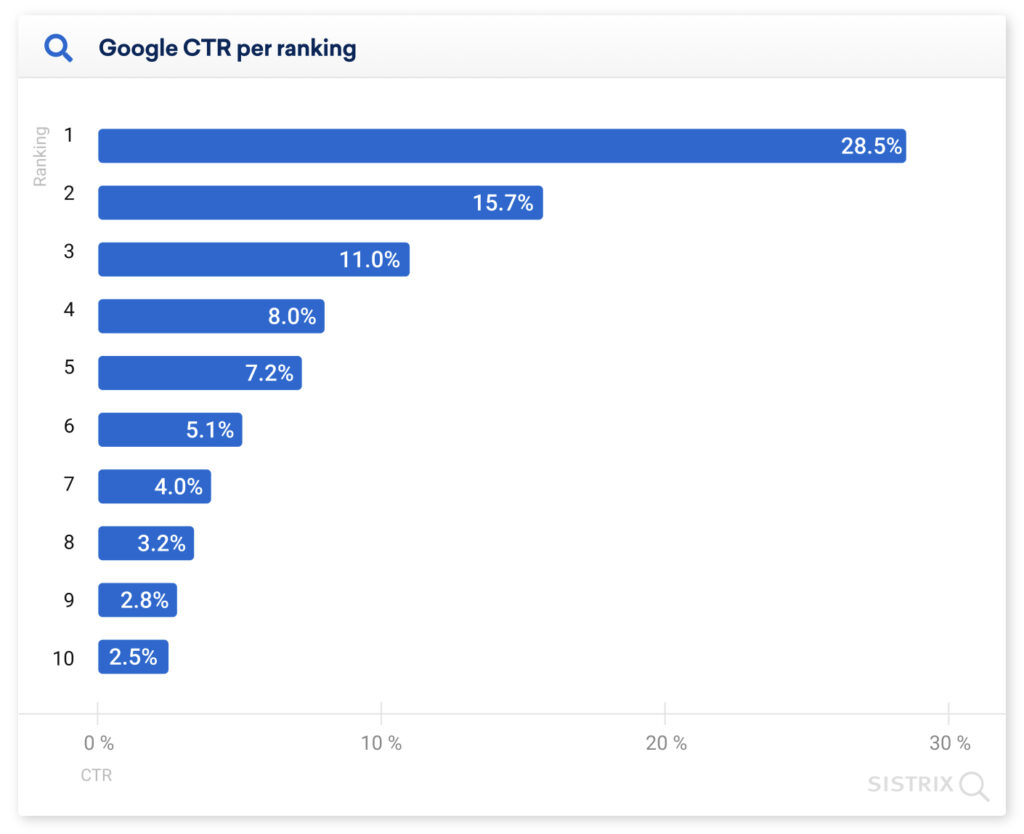 We know that everyone keeps saying about how you need to be on the first page of Google Search in order to get any meaningful organic traffic to your website. This is true and we have never said that you don't need to be on the first page to get good traffic. However, it is a fact that the first page of Google search also has 10 organic results along with sponsored content as well. Now, we can leave inorganic listings aside but it is true that the competition is tough to come on top of those 10 listings as well.
Now, a new study has been done on billions of search results that are found on Google and it is revealed that a quarter or 25% of people to be precise, click on the first Google Search result that they see to get their desired answer. Now, what this tells you is that it is important to get on the first page of Google but it is more important to stay on top of the first page. If 25% of people are clicking on the first organic result, it means you only have 75% of the audience to play with if you are not No.1 on Google search.
This study has been done by Sistrix which analyzed over 80 million keywords and billions of search results to understand how users engage with SERPs. The study also reveals that the tenth position in Google has an abysmal 2.5% click-through rate. Now, you can understand how less CTR the 11th position will have since it is on the next page. This study also reveals that top 3 positions have a CTR of close to 55% meaning that just the top 3 search results get more than half of the organic traffic for any particular keyword that they are ranking for. This should be a confirmation that you need to be on top to get good traffic from Google.