Peter Theil reportedly confronted Zuckerberg before resigning from Meta's board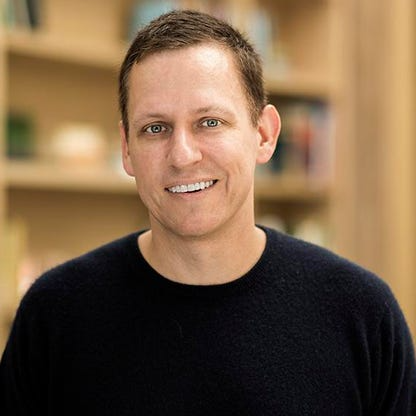 You must be aware that there is a big controversy brewing between the Meta CEO Mark Zuckerberg and a lot of people at Meta including some in their board as well. It is worth noting that while Meta CEO Mark is adamant on focusing on his Metaverse view of the future, his board of directors are just not seeing the same vision as he is and this is true after years of investment in the metaverse which has not resulted in anything huge which should have been the case by now. If something like OpenAI would have happened at Facebook/Meta, its board of directors would have gone gaga but the people are just not buying Zuckerberg's vision of Metaverse.
Talking about the same, a new report has emerged where it is said that Peter Theil resigned from the board at Meta which is public knowledge by now. However, the fact that Peter had a confrontation with Mark over his vision of Metaverse is something that has not come to public attention till now. The report has now been published where it is reported, according to sources familiar with the matter, that Mark Zuckerberg was told by Peter Theil that the "company is focusing too much on metaverse" and also said that due to that, its major revenue assets such as the social media platforms are getting affected.
It is worth noting that Meta's development in the AI technology was also late. One source told Reuters that Meta "did not prioritize building generative AI products until after the launch of ChatGPT in November." Meta Spokesperson said, his company "has a proven track record in creating and deploying state-of-the-art infrastructure at scale combined with deep expertise in AI research and engineering." and added that "We're confident in our ability to continue expanding our infrastructure's capabilities to meet our near-term and long-term needs as we bring new AI-powered experiences to our family of apps and consumer products,". It is worth noting that Peter Theil was the first outside investor for Facebook, which is now Meta, and had been on the board since 2005 before he resigned last year.