Instagram Reels rolls out with new features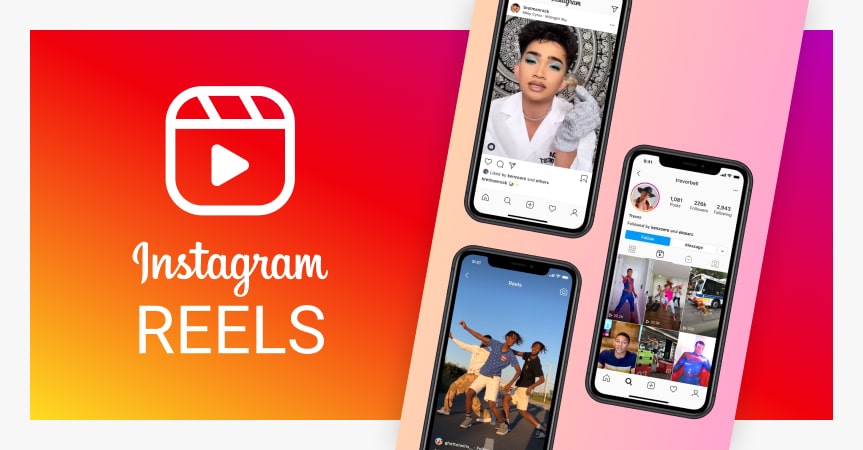 Instagram is continuously trying to increase the popularity of reels. It is continuously adding new creative tools to offer more engaging content. Instagram reels will now feature new templated and boost. In addition, the creators can now share their videos in the most advanced fashion.
The new Instagram reels will not have enhanced mixes and automatic conversion of video posts. The ability to boost Reels as ads are amazing. There will be new templates incorporating more aesthetic designs. Instagram reels will now allow creators to remix the feature of reels. They will be able to react to videos from the users. One can remix public photos and also add reactions of the same to the reel.
The latest version of remix layouts will display green split, split, and picture-in-picture reaction views. In addition, one can add the recording with the original clip with both contents together.
The preload audio and clip placeholder is another new addition of features in the Instagram reels. There is also the addition of new templates in the reels. With dual templates, now one can use phones' front and back cameras simultaneously. The focus is on accessing the template. The camera icon will display the reels tab. The joining of these tabs will roll out by the end of this month.
Instagram reels will also boost ads. Brands and influencers can use better collab and display their ad in a fast-track way. This will increase engagement. Instagram also laid down the boost rules. It must be 100% unique and in less than 60 seconds. In addition, the aspect ratio must be vertical.
The publishing and tracking of reels will be easy too. You can now boost posts by tapping into the content. The focus is all set on the engagement insight. It is extremely exclusive to advertisements. The reels will appear in the feed, stories, and Explore page. The new features opened new opportunities for Instagram influencers.