Facebook sets new rules for political memes on the platform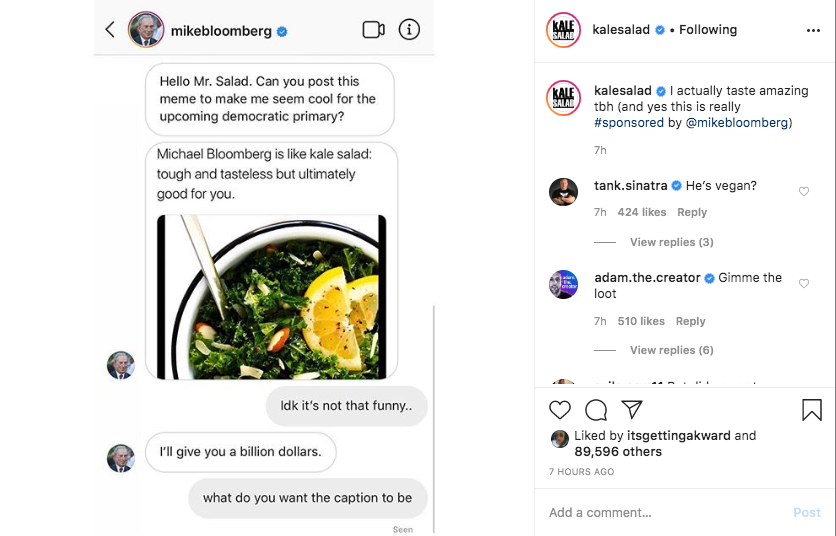 There was a report earlier this month regarding Facebook, political memes and Mike Bloomberg who is running for Presidential Elections in the US this year. The whole incident is such that it was reported by various publications that Mike Bloomberg is using his influence to buy posts on famous meme pages. How this works is that the pages make memes based on Mike Bloomberg which don't necessarily promote him in the best manner but it is a type of marketing as well. This type of marketing is where people like to laugh at someone which is a type of becoming famous.
Now, this is something we have not seen before where politicians use meme pages to promote their brand which is why Facebook also got confused. The platform had no objections in letting those posts from meme pages stay there. However, we now see that Facebook has announced new rules for use of memes by policial candidates which are as follows:
First of all, Facebook says that this type of meme content will now require a clear "Paid Partnership With" label which helps people understand that this is branded content even if the poster has revealed it in description or comments. Also, it is clearly seen that Mike Bloomberg is trying to get behind the younger voters as he is seen to be making fun of himself in most of these memes which are commissioned by him.
Now, this is a new and creative way of marketing and it is something that people will try in the future so that they are also heard without taking out rallies which have an audience but a limited one in terms of age. Now, one of the memes says that he is offering a "billion dollars" which might be wildly inaccurate but we also don't know the actual price offered to these pages for the promotion.