Credit Cards Can Help You Grab The Best Deals. Read To Learn More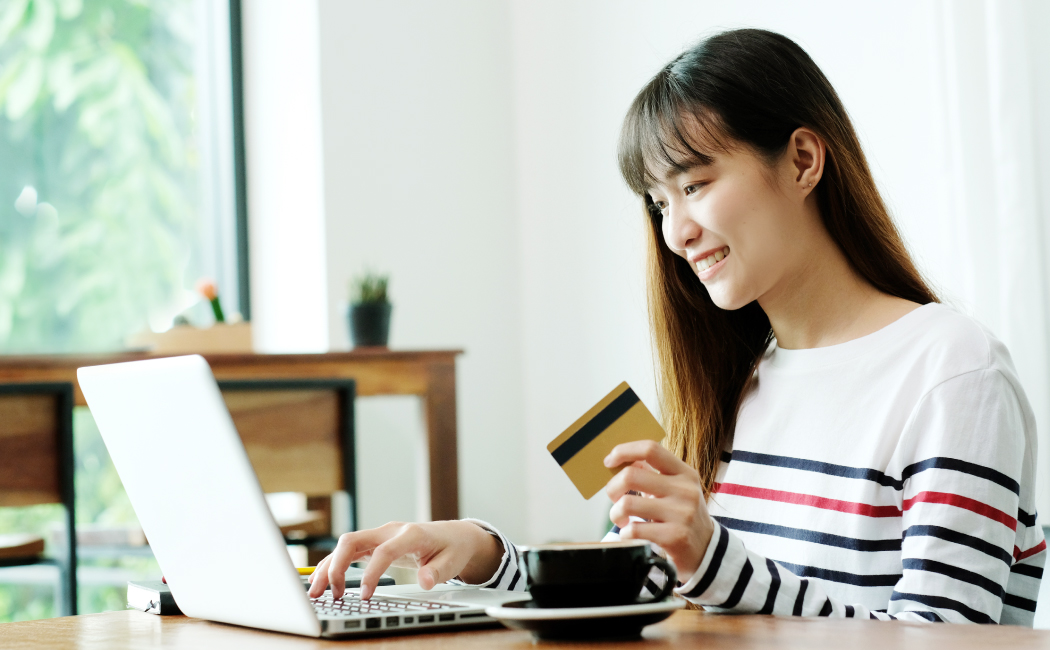 Whether you shop online, travel for personal or official purposes, or dine out frequently, offers and discounts are always welcome. While you can avail offers for online shopping, travelling, or dining as loyal customers or during festivals, credit cards have additional offers to make your life easier.
Whether you want a best Axis credit card or some other card that fits into your lifestyle we've got your back. Let's find out the top deals offered by credit cards.
Best Deals From Credit Cards
Here are some benefits that credit cards offer:
Fuel:
If you use your vehicle for official or personal purposes, credit cards help you lower your fuel bills. However, you need to buy fuel from the co-branded petrol pumps only to avail of these offers.
Like the Indian Oil Citi Platinum Credit card that offers 71 litres of free fuel every year. For every Rs. 150 spent at Indian Oil Retail Outlets, you get 4 Turbo Points. Grocery spends get you 2 Turbo Points, and other spends 1 Turbo Point.
Using the card at authorized Indian Oil outlets gets you a full waiver of the 1% fuel surcharge.
The best part, these Turbo Points don't have an expiry date! If you are a foodie, get 15% off when you dine at Citi Bank's partner restaurants. If you spend more than Rs. 30000 a year, the annual fee is waived.
Online Shopping
If you want to avail of credit card offers for shopping, you need to shop at specific online portals like Flipkart and Amazon. For example, the Amazon Pay ICICI Bank Credit Card is a great option for shopping.
If you use Amazon Prime, you get an additional 5% cashback along with the existing offers for all customers. As a non-prime customer, you get 3% cashback. Every time you buy something from Amazon partners, you get 2% cashback.
Every reward point equals one rupee, and this gets credited to Amazon Pay Balance. You get the option of converting your purchases over Rs. 3000 to no-cost EMIs. You can use the emi calculator to calculate your EMIs and eliminate budgeting errors. Space out your payment over a long repayment period with convenient and affordable EMIs.
Entertainment and Dining
If you love watching movies and dining out, there are credit cards that reward you for that. Every credit card has different benefits, so choose one that works best for you.
Consider the ICICI Bank Platinum Credit Card. Every time you buy a ticket on BookMyShow, you get one ticket free with the Buy One Get One offer. Stay safe with the contactless payment feature that allows you to pay up to Rs. 2000.
Every time you use the card, apart from fuel, you get two payback points. When you buy fuel from HPCL petrol pumps, there is a 1% fuel surcharge waiver. Go for dinner after a movie with 15% discounts offered by their partner restaurants.
Rewards
The American Express Membership Rewards Card is ideal for anyone who wants the best rewards. The moment you enrol, you get a welcome gift of 4000 Membership Rewards Points as a bonus. If you cross Rs. 1000 with four transactions in a month, there is another 1000 bonus Reward Points.
You get 5000 bonus points for paying your second-year membership fee. Every Rs. 50 earns you one reward point, excluding cash advance, insurance, utilities, and fuel. Shop for gold at the 18 and 24 Karat Gold Collection Program from Amex using your reward points.
Premium Lifestyle
If you have a premium lifestyle with frequent traveling and shopping, the best option would be the Yes First Preferred Credit Card. Get a whopping Rs. 10000 reward points as a welcome gift within three months of activation. The payment of the renewal fee earns you Rs. 7500 reward points.
Spending on any category of purchase gives you four reward points. Redeem your points against products available on their exclusive catalogue. Enjoy exclusive privileges like membership of the Mastercard World Golf Program.
Get 25% off on movie tickets bought through BookMyShow. Along with these benefits you also get complimentary insurance cover.
Air Travel
If you fly across the country or the world, go for a co-branded credit card that offers frequent flier advantages. A great option is the Citi PremierMiles Credit Card. Get 10000 bonus miles on spending Rs. 1000 and above within 2 months of card issuance.
Renew your card for an additional 3000 bonus miles. You get 4 miles every time you spend Rs. 100 on any transaction and 10 miles for Rs. 100 spent on transactions with airlines. The best part is your air miles don't expire, and you can redeem them when you have enough miles.
You get complimentary access to select airport lounges in India and abroad. You are also eligible for exclusive offers on flight tickets, car rental, and hotel bookings. This card has tie-ups with top hotel chains like Club Carlson, Taj, and IHG, and you get membership in their Rewards Programs.
To get 10x air miles book your flight tickets or hotels using the Premier Miles website. Transfer your air miles to Citi Bank's airline partners on a 2:1 ratio.
Travel and Movies
If travel and movies are your life, then the SBI Card Elite has some great offers for you. On joining you get a welcome gift from top brands like Shoppers Stop and Yatra worth Rs. 5000/-. Enjoy movies like never before with movie tickets worth Rs. 6000 every year.
Get rewarded with 10000 bonus reward points when you spend more than Rs. 3 lacs in a year. Purchase groceries, dine, or get goods from departmental stores and earn 5x rewards points.
The Priority Pass Membership entitles you exclusive access to more than 1000 airport lounges worldwide. With the complimentary Club Vistara Membership get special offers every time you use Vistara Airlines like Club Vistara Points, priority baggage handling, upgrade vouchers, and more.
Make Life Easier With the Best Deals
Whatever your lifestyle or income, there is a credit card designed just for you. Before you decide to apply for a credit card, check your eligibility. You can always upgrade to a premium credit card later.
You can go online and compare the offers made by different credit card companies. Choose the best offer according to your needs.
Shopping, dining, watching movies, or traveling has never been so rewarding. Add your credit cards to mobile apps like CRED to get even better deals. The more you spend, the more you save!