Google's Bard is not as good as Microsoft's Bing AI right now: Report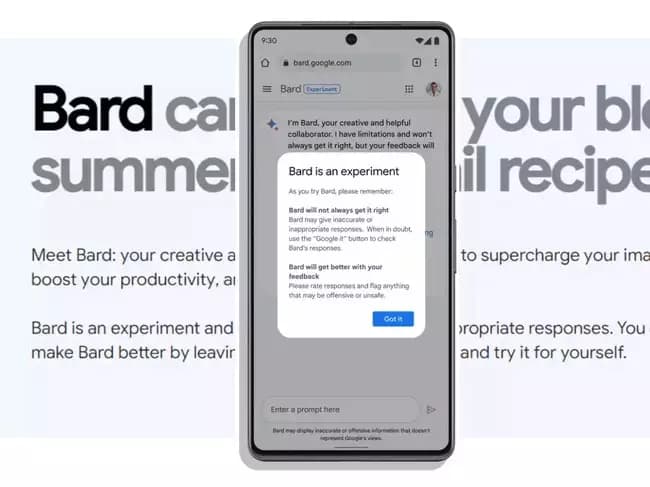 We can tell you that there is hardly anyone left, from those who are interested in tech, who would not know about the OpenAI-developed ChatGPT chatbot as well as Microsoft's announcement that it will integrate the same in its Bing search engine. After that, Google announced that they are also working on their own chatbot named Bard and this will be integrated into its Google Search down the line as well. This week, Google even opened access to Bard chatbot for limited capacity in the US and UK and we already use Bing's AI as well as ChatGPT from much earlier than that.
This makes it easy for everyone to compare ChatGPT with Bing's AI chatbot as well as Google's Bard chatbot even though it is in a beta testing stage. Talking about the testing and early reviews from the experts, there is a common feeling that Google's Bard is too far behind Bing's AI right now and they have a long way to go to catch up with Microsoft's offering. While GPT-4 technology is developed by OpenAI, it looks like Microsoft has semi-acquired the company with its huge investment in the company already. So we can say that it is Google against Microsoft right now in the search engine space.
Marques Brownlee tweeted about the Bing AI vs Google's Bard war and said that "I've been playing with Google Bard for a while today and I never thought I'd say this, but… Bing is way ahead of Google right now (at this specific chat feature),". The direct comparison between Google's Bard and Bing's AI can be done by giving them the same response and it was observed that both gave different responses with the Bard AI being behind Bing AI in most cases.
An experiment was run with an online puzzle game called Twofer Goofer where the LLMs should definitely excel. It was found that Bing's AI was better than Google's Bard in this case by a massive margin. To tell you the difference, OpenAI's GPT-4 has a 96% success rate at the game, while humans succeed 82% of the time. Google's Bard had a 0% success rate.