Tinder testing a 'Share to Matches' option and prompts inside the app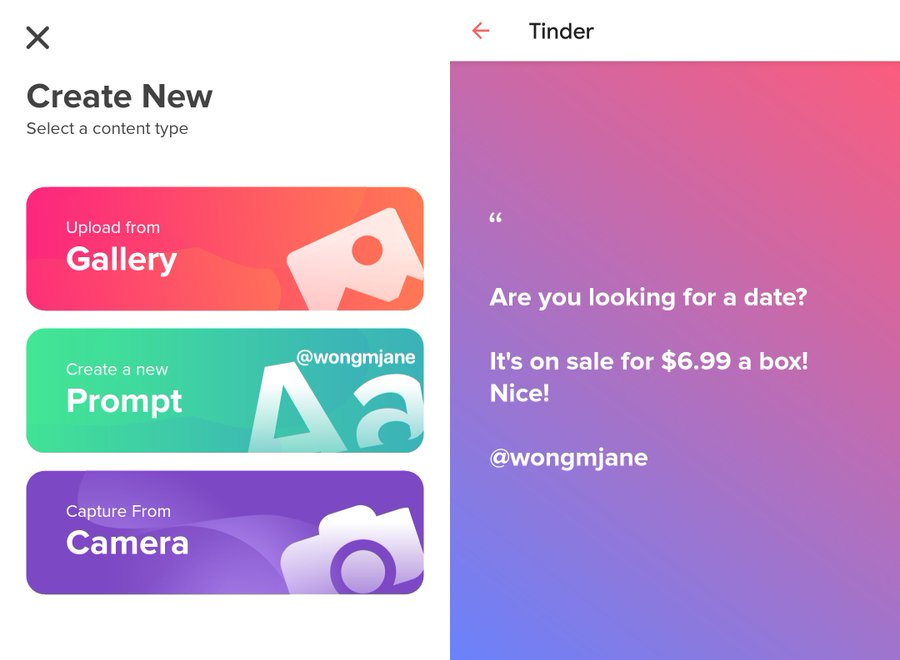 You might have never used Tinder which is quite understood because this app is targeted towards people who are looking for dates and matches. However, it is a fact that a wide majority of people are currently using Tinder and finding their match on the platform.
For this reason, it is also interesting to look at what new features are being added to Tinder. As per a new report, we can see some new features being added to Tinder very soon because they are currently being tested by the app's developers.
One of this new feature is something called 'Share to Matches' which means that whatever you will share will only be received by your matches. Basically, Tinder works on the funda that you need to match with people.
The app lets you swipe left or right on profiles and if you have swiped right on a profile and the other person swipes right too, you have found a match. After that, you can chat with the person and plan your date etc. So this new feature will only allow you to share things with people who have swiped right on your profile and not everyone.
Now, Tinder hopes that this feature will work as something that "breaks the ice" between matches to chat with each other. As the company might have noticed that matches were not chatting with each other even after swiping right on their profile.
Also, a new "Prompt" mode is being added to the app which is a "text status with gradient background" and as the famous reverse-engineering expert, Jane Manchun Wong says, looks "similar to Instagram Create mode".
Now, we are not sure when or if these tests will come to reality and people will get to use the features in person. However, we believe that since they are being tested, there is a good chance they will be added soon until and unless something goes very bad.