Facebook testing an "Auto-Status" feature for Messenger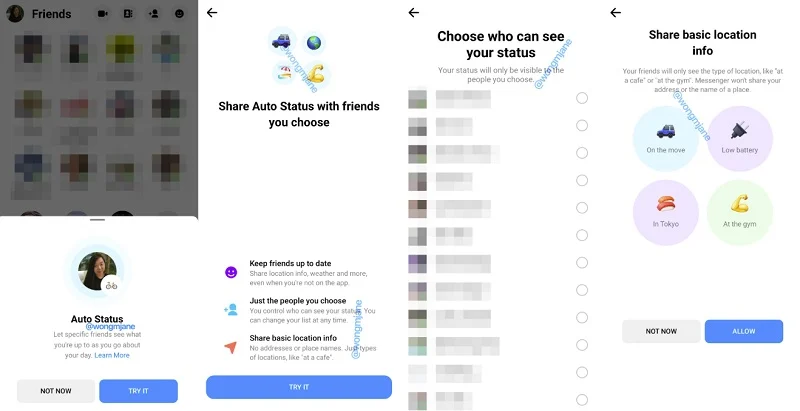 Facebook is definitely one of the platforms which is doing a lot of work in these times of the COVID-19 pandemic because of the fact that it has billions of users using it every day. Now, we also know that Facebook has been criticized a lot in the past for meddling in elections and spreading fake news but the company says that they can't do anything other than stopping the spread as much as they can. Also, it is seen that they are constantly adding new features to make the user experience better which could also be a way for people to forget about the bad things regarding the platform.
Talking about adding features, it is known that Facebook is working on a new feature for its Messenger platform. This feature is called the "auto status" feature where the status will be set for users automatically. Basically, the feature that has been leaked reveals that Facebook will use options such as your location and other device tools to understand what you are doing at a particular moment in time. After that, it will set an auto status for yourself without you needing to do anything.
Some of the auto status features we can think of are driving or travelling or studying which can be understood by them based on location, your activity and other patterns. Now, you will also be able to choose who can see your auto status since it might be not suitable for everyone to see as the tracking fears will always be there. Currently, there are basic options such as "Low battery", "On the move", "In Tokyo", and "At the Gym". You can just tap on them to set your status which can be much easier than typing. The privacy will also be maintained since there will be "No addresses or place names, just types of locations, like 'at a cafe'".